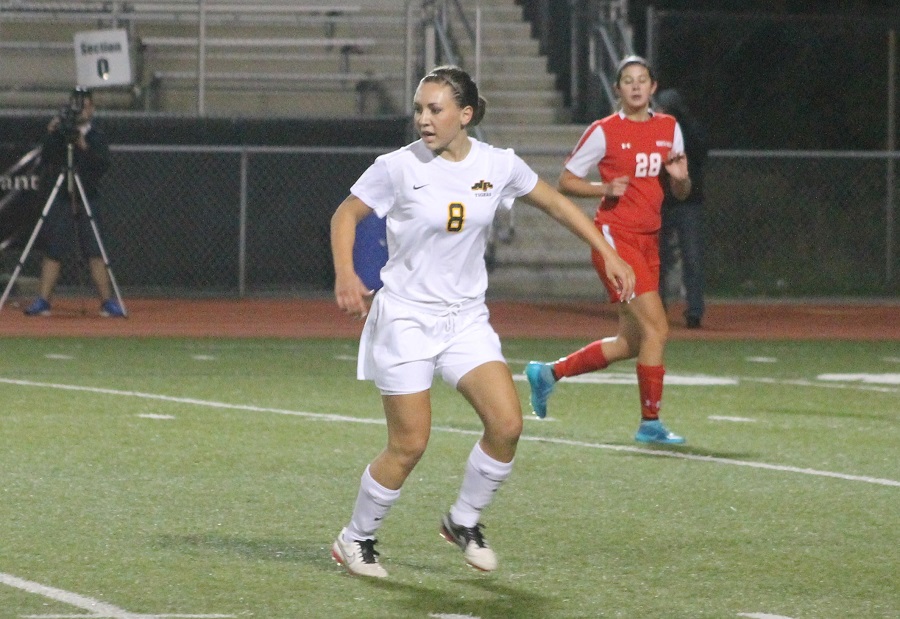 NA Ends Regular Season With 2-0 Loss To Norwin
The North Allegheny girls' soccer team wrapped up the regular season on Tuesday night with a 2-0 loss to the undefeated Norwin Knights. Despite dropping their last two games of the regular season, the contests against Canon-McMillan and Norwin, two of the best teams in Class AAA, served as a great prepper leading into the WPIAL playoffs.
Against the Section 1 champions, the Tigers nearly struck early in the 4th minute when Morgan Anderson put a shot on net from 18 yards out but the Knights net minder made a big save. The play was even from that point on until an NA giveaway in the 32nd minute allowed Emily Harrigan to score from six yards out to give Norwin a 1-0 lead. The Harrigan goal was one of only two shots on net for the Knights in the first half. The Tigers had five corner kick opportunities in the half but only two shots on net as well.
Norwin almost expanded its lead in 50th minute but NA goalie Cara Schwartz made a save from point blank range to deny Mikayla Livingston and kept the score at 1-0, Knights.  However, just two minutes later the Knights were able to increase their advantage on a header from close range by Lexie Kalono that grazed the fingertips of Schwartz and in the net for a 2-0 lead.
Norwin was able to control the pace for the rest of the game as NA pulled the majority of its starters. The Knights held NA to just three shots on goal on the night to improve to 18-0 on the season. The Lady Tigers slip to 12-4-1 with the loss. North Allegheny will await the release of the WPIAL playoff pairings on Wednesday for their playoff opponent.