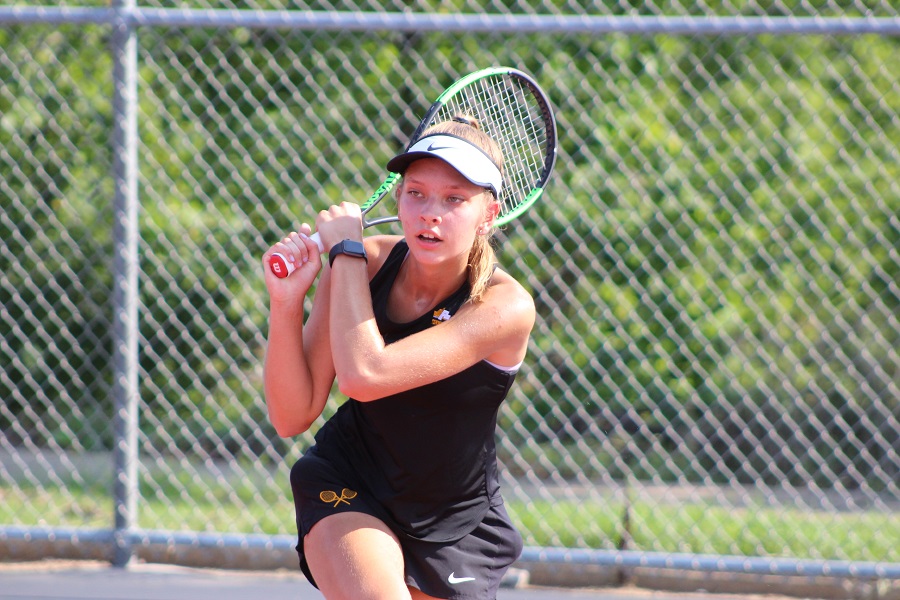 NA Falls To Mt. Lebanon, 3-2
The North Allegheny girls' tennis team was edged by the Mt. Lebanon Blue Devils on Wednesday afternoon, 3-2, in a non-section contest.
In doubles play, the Tigers earned a victory at No. 1 doubles thanks to the efforts of Abbey Swirsding and Claire Shao. The NA pair defeated Katie Stahl and Lucy Hightower of Mt. Lebanon, 6-2, 6-2.
North Allegheny also picked up a victory at No. 2 singles as Emily Wincko topped Lily Bosch by a 7-5, 6-1 decision. The Blue Devils were able to fend off the Tigers, however, with two key wins in singles play, including a narrow victory at No. 3 singles by Sophia Cunningham.
Following the loss, North Allegheny slips to 1-2 overall on the season. The Tigers will visit Butler in a section matchup on Thursday afternoon.
Girls Tennis Summary vs. Mt. Lebanon, 9-9-20
Match Summary

MT. LEBANON - 3
NORTH ALLEGHENY - 2
SINGLES
#1
Lauren Mastellar (ML) def. Jenny Zhu (NA)
6-1, 6-0
#2
Emily Wincko (NA) def. Lily Bosch (ML)
7-5, 6-1
#3
Sophia Cunningham (ML) def. Claire Zheng (NA)
6-4, 7-6 (7-5)
DOUBLES
#1
Claire Shao/Abbey Swirsding (NA) def. Katie Stahl/Lucy Hightower (ML)
6-2, 6-2
#2
Meredith Zapponez/Carly Gent (ML) def. Rebecca Kolano/Siya Jain (NA)
6-4, 7-5