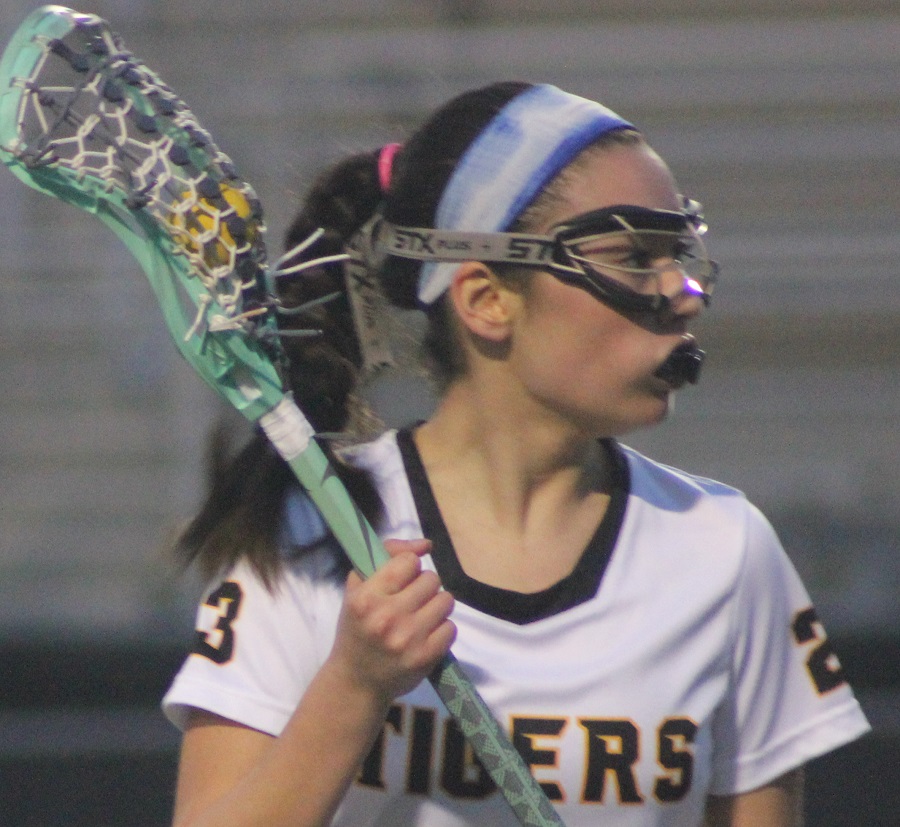 NA Falls to Seneca Valley in Season Opener
The Lady Tigers Lacrosse team traveled to Seneca Valley for their first game of the season and dropped a 12-7 decision to the host Raiders. Seneca Valley scored the first five goals of the game before the Tigers scored their first goal at 9:47 in the first half on a wraparound goal by freshman Paige Jones. Seneca Valley would score two more times before  Jones scored her second goal of the game at 3:31, moving in with a quick shot from the goalie's left side.  The score at halftime was 7-2, Seneca Valley.
NA's Abby Washabaugh scored at 24:21 to start the second half, moving quickly through the defense to score from in front of the goalie. NA and Seneca Valley traded scores after that, with NA scoring goals by freshman Brooke Ferringer at 18:41, Courtney Heinl with a nice assist from Nadia Durante at 15:15 and Jones with her third goal of the game at 10:02. Washabaugh scored again at 8:32 to make it 11-7. The final score was Seneca Valley 12, North Allegheny 7.  Katie Shideler was in goal for NA.
North Allegheny sits at 0-1 on the season following the opening night contest with Seneca Valley. The Raiders are 1-0. The Lady Tigers will visit Fox Chapel on Thursday night.