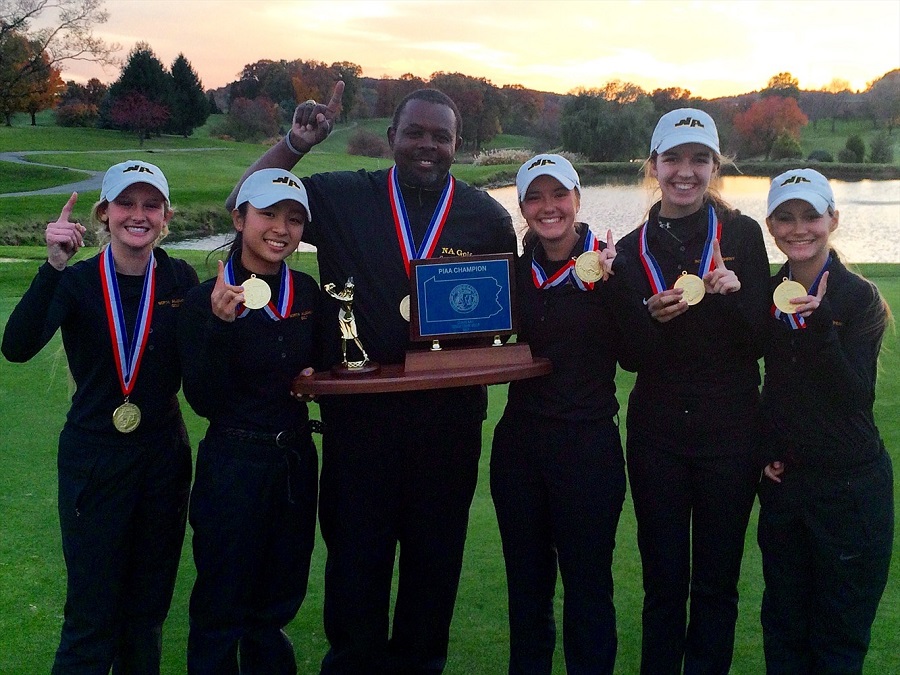 NA Girls' Golf Wins PIAA Championship
Capping a perfect 2015 season, the North Allegheny girls' golf team captured the PIAA Class AAA championship on Thursday at Heritage Hills Golf Course in York, PA. It was another remarkable performance by the Lady Tigers as NA won state gold with a team score of 353 which was 23 points better than second-place Mt. St. Joseph's 376.
Senior Megan Leto topped the scorecard for North Allegheny with a score of 82, followed closely behind by freshman Caroline Wrigley who checked in with a score of 83. Freshman Christina Lewis tallied 90 strokes, while junior Jessica Hood notched a score of 98. Senior Sophia Lee rounded out the scoring with a 103. For a look at the entire scoresheet from the 2015 PIAA Class AAA girls' golf championships, click here.
Congratulations to the North Allegheny girls' golf team and head coach Mike Hambrick on winning the WPIAL and PIAA titles in 2015.