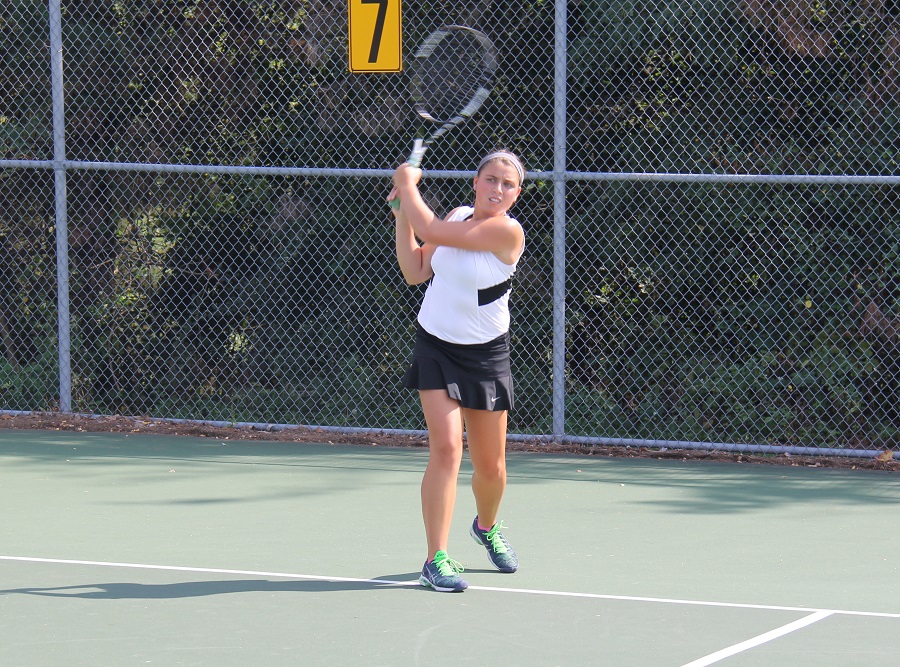 NA Girls' Tennis Edges Fox Chapel, 3-2
The North Allegheny girls' tennis team earned a hard fought 3-2 non-section victory over the Fox Chapel Foxes on Thursday afternoon. The Foxes grabbed wins at #1 and #2 singles courtesy of Laurel Shymansky and Amanda Nork, but the Tigers rallied to claim the win.
Helping turn the tide for NA was freshman Ashly Huang who delivered a 6-1, 6-1, triumph over Kristen Friday. At #1 doubles, Tristyn Maalouf and Eugenia Lee defeated Molly Weise and Lean Fetting, 6-0, 6-0. Elena Kolano and Jenna Kolano combined for a 6-0, 6-1, win over Moira McCormick and Sophie Rodosky at #2 doubles to give North Allegheny the match.
The win, North Allegheny's 11th in a row, improves the Tigers overall record to 12-1. NA will host Moon in the final section meet of the season.
Girls Tennis Summary vs. Fox Chapel, 10-1-15
Match Summary

NORTH ALLEGHENY - 3
FOX CHAPEL - 2
SINGLES
#1
Laurel Shymansky (FC) def. Anna Li (NA)
6-2, 7-6
#2
Amanda Nork (FC) def. Tina Li (NA)
6-4, 7-5
#3
Ashley Huang (NA) def. Kristen Friday (FC)
6-1, 6-1
DOUBLES
#1
Tristyn Maalouf/Eugenia Lee (NA) def. Mollie Weise/Lean Fetting (FC)
6-0, 6-0
#2
Elena Kolano/Jenna Kolano (NA) def. Moira McCormick/Sophie Rodosky (FC)
6-0, 6-1