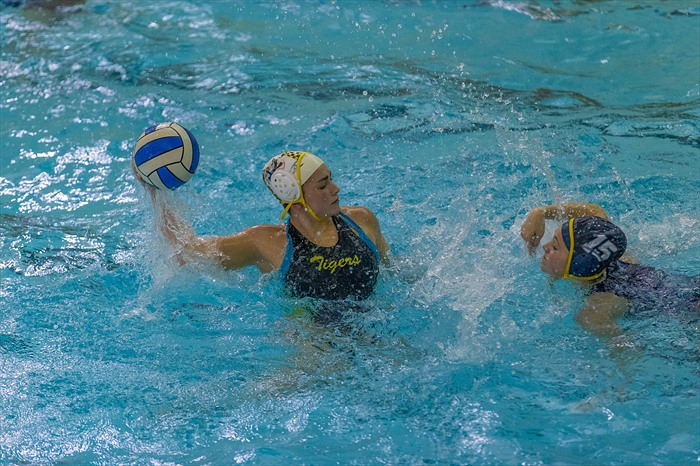 NA Girls' Water Polo Takes 1st Place At NA Invitational
The host Lady Tigers won all of their games over the weekend and claimed the first place trophy at the annual North Allegheny Invitational.  The Girls Water Polo Team opened with a 13-6 win over Fairview, and followed with an 11-5 victory over McDowell and a 9-4 triumph over Villa Maria.  The Lady Tigers were without sophomore Esma Dollaku due to injury, but NA didn't miss a beat as senior Mia Siclari led the way with a team-high seven goals.  Senior Abi Rubio scored five goals and posted four assists.  In net, senior Kristen Bishop corralled 26 saves during the tournament.
Playing without starters Max Staresinic, Daniel Moore and Charles Ross because of illness, the NA Boys posted a 2-2 record over the weekend. The Tigers opened with a 15-7 win over McDowell but dropped a 10-5 decision to Cathedral Prep.  North Allegheny bounced back with a 9-7 victory over Okeos but ended their run with an 11-10 loss to Huron.  Senior Nemanja Pijevancic notched an outstanding 12 goals and two assists, to go along with four steals defensively.  Senior Gabe Gaspar posted nine goals and six assists.  Senior Dom Moore had a team-high five steals on defense, and added five goals and an assist offensively.
Up next are the State Championships this weekend in girls' action.  The Lady Tigers sport a record of 20-4 overall and are the two-seed in the tournament bracket.  The State Championship for the boys' will be the following weekend.