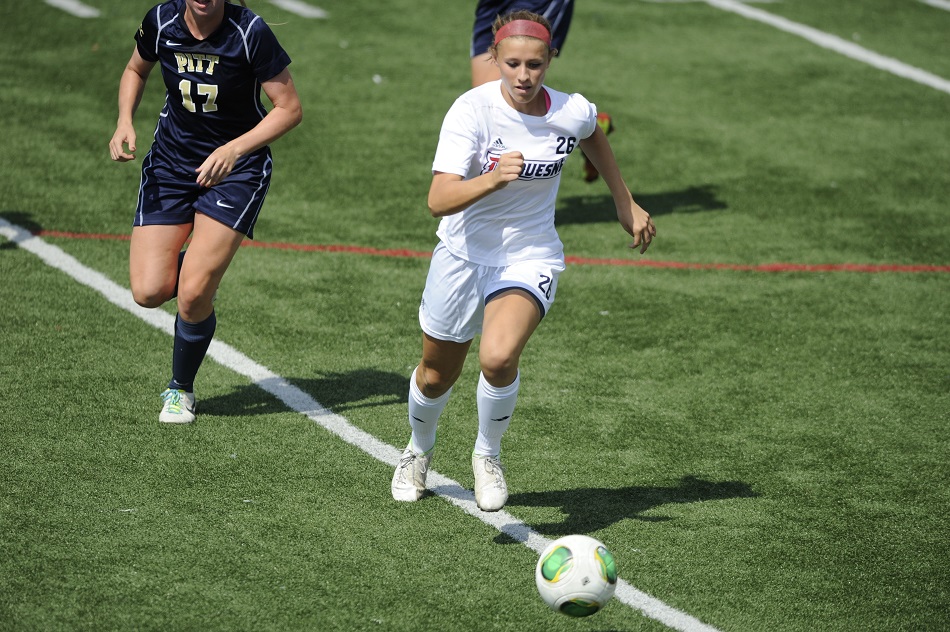 NA Grad Layman Named To A-10 All-Rookie Team
from Duquesne Athletics
NEWPORT NEWS, Va. – The Atlantic 10 Conference has announced that Duquesne freshman, and former NA Tiger, Maddie Layman and Maggie Mayo have been named to the league's All-Rookie Team.
Layman led the Dukes with eight points (3 goals, 2 assists). She was named the A-10 Rookie of the Week on September 30th after her two-goal effort – including the game-winner – against NJIT. Layman's goal against Richmond in the closing seconds of the match helped solidify a 2-0 win. She added a pair of assists in the Dukes 3-1 victory over against A-10 rival St. Bonaventure.
Mayo was second on the team with seven points (3 goals, 1 assist). She was named the A-10 Co-Rookie of the Week after scoring one goal and setting up the game-winner against St. Bonaventure. She scored the game-winner at Richmond and added a goal at Towson.
This marks the first time since 2004 that Duquesne has had two players on the All-Rookie team (Audra Mathews, Faye Rasmussen) and the first time since 2007 that the Dukes have represented the All-Rookie squad.