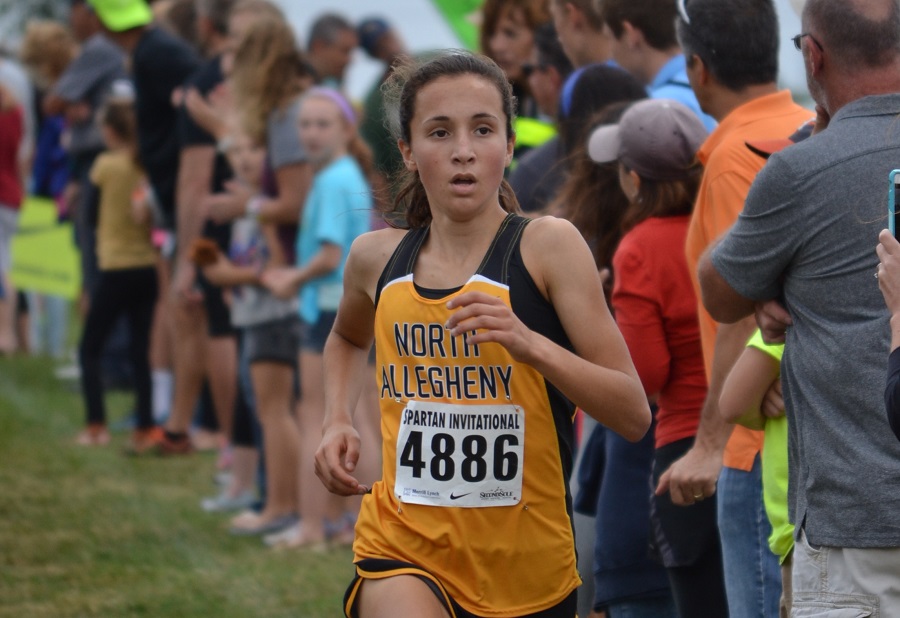 NA Impressive At Boardman Spartan Invitational
The Varsity and Junior Varsity Cross Country teams crossed state lines this weekend, to compete at the Boardman Spartan Invitational in Boardman Ohio.
The boys ran the first Division 1 (large school) race.   Paced by the fourth and seventh place finishes of seniors Marc Migliozzi and Jake Stupak respectively, the Tigers put seven runners in the top 50, including Sam Blechman (21), Jacob Greco (29), Bobby Lutz (34), Zack Deible (43) and Mark Hartigan (50).  NA narrowly missed the team title, being edged out by Solon, by a 94 to 95 score.
The Lady Tigers had a strong performance behind sophomore Clara Savchik's third place finish.  Rounding out the top five for North Allegheny were Ally Meehan (28), Kara Daggett (43), Caroline Silay (55), and Tess Wright (64).  In the stacked team competition, North Allegheny earned a fifth place finish, but only back from first by a small margin.
The teams will compete on Tuesday as they travel north to Knoch to take on the Knights and the Hampton Talbots in a section double dual meet.