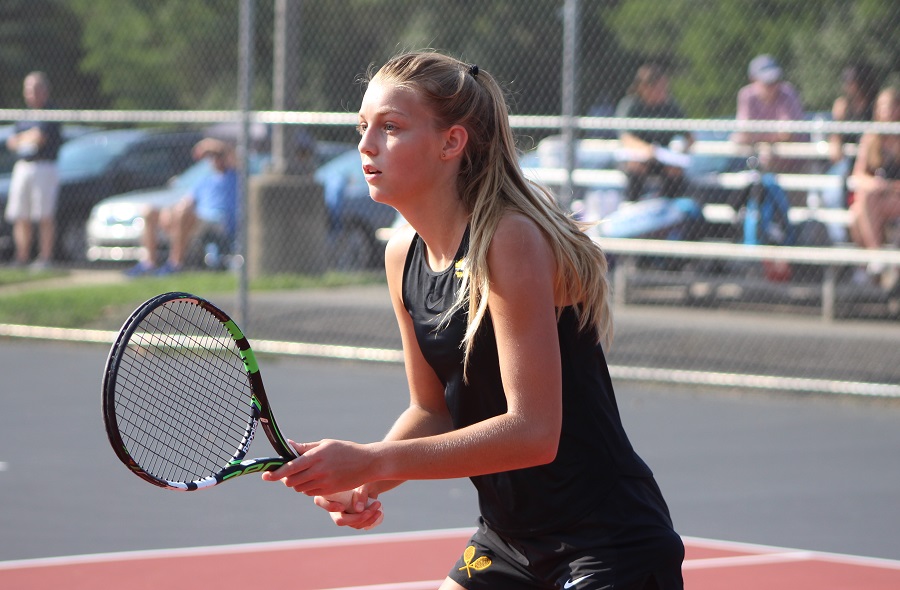 NA Lands Win Over Moon, 4-1
The North Allegheny girls' tennis team came through with another section victory on Tuesday afternoon with a 4-1 triumph over Moon.
In singles play, sophomore Emily Wincko picked up a 7-5, 6-2 victory over Amanda Korea and junior Claire Zheng added a hard-fought 6-1, 3-6, 7-5 win over Ella Passon at No. 3 singles.
The No. 1 doubles pairing of Abbey Swirsding and Claire Shao topped Kira Ley and Jayna Baer by a 6-2, 6-1 decision. At No. 2 doubles, Rebecca Kolano and Siya Jain delivered a 6-3, 4-6, 6-2 win over Greer Erhard and Ria Khazanchi.
With the win, North Allegheny improves to 4-3 overall and 4-0 in the section. Members of the squad will take part in the WPIAL Section Singles Tournament on Wednesday and Thursday.