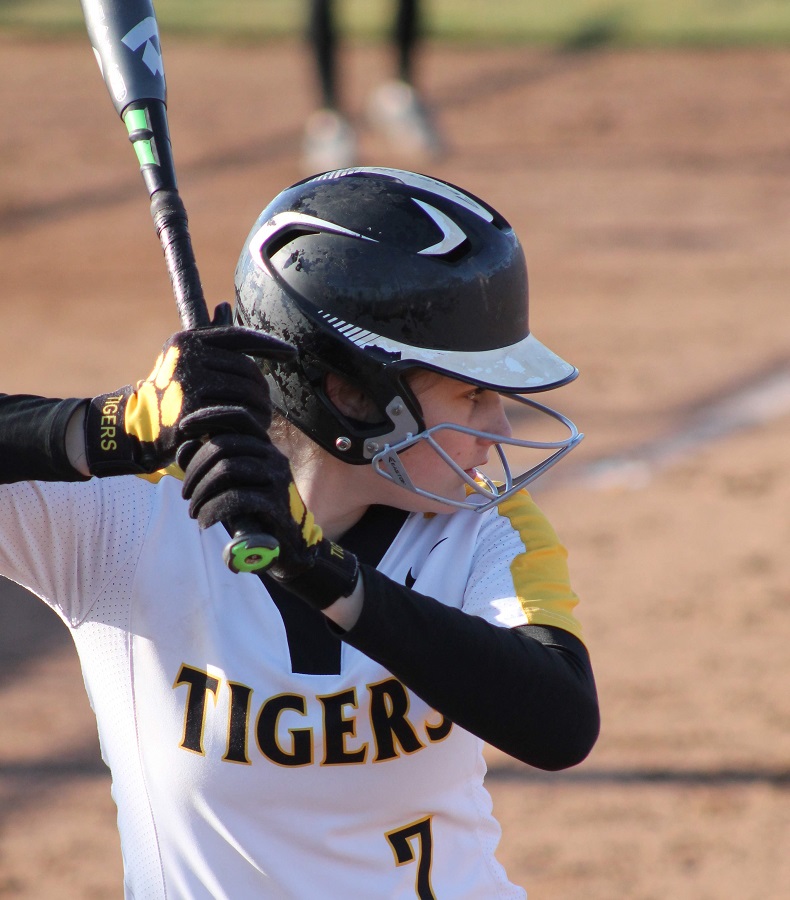 NA Leaves Upper St. Clair Seeing Double In 9-2 Win
The North Allegheny Tigers earned their first non-section victory by defeating Upper St. Clair with a final score of 9-2. The Tigers racked up ten hits, including three doubles.
Senior Rachel Martindale (3 for 5) set the tone early with a leadoff double, but the Panthers' defense left NA scoreless in the first.
Upper St. Clair threatened with an early 2-0 lead, scoring a single run in both the first and second innings of the game. The lead was short-lived, however, as North Allegheny answered back in the third, scoring four runs on clutch hits from senior Regan Brodine (2 for 4), senior Kristen Chomos, and sophomore Chloe Szczepaniak. Brodine and Szczepaniak produced the other doubles of the afternoon's contest.
NA's defense held Upper St. Clair to two runs off of six hits. Junior pitcher Sophia Dollard threw a complete game, striking out five batters and going 2 for 4 at the plate.
With the win, North Allegheny improves to 3-0 overall on the season. The Tigers will return to section play on Thursday, weather permitting, with a home game against the Norwin Knights at 7:00 p.m. The game will be broadcast live via the internet on the North Allegheny Sports Network.
Box Score - Softball vs. Upper St. Clair - 04/1/2019
| Score by Innings | 1 | 2 | 3 | 4 | 5 | 6 | 7 | R |
| --- | --- | --- | --- | --- | --- | --- | --- | --- |
| North Allegheny | 0 | 0 | 4 | 2 | 0 | 3 | 0 | 9 |
| Upper St. Clair | 1 | 1 | 0 | 0 | 0 | 0 | 0 | 2 |
WP - Sophia Dollard (1-0) LP - D. Ordeni