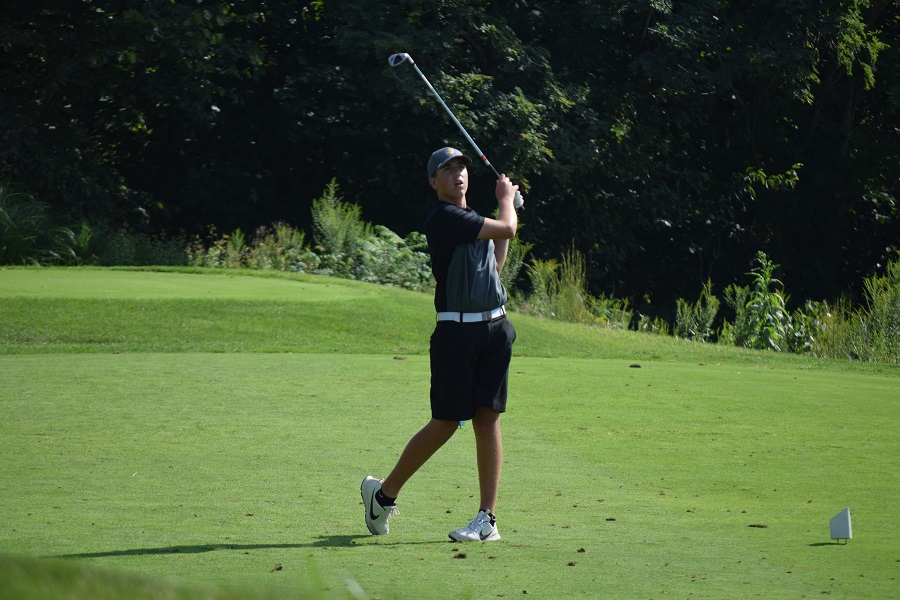 NA Overcomes Windy Conditions For Win Over Baldwin
The North Allegheny boys' golf team traveled to South Hills Country Club to battle the Baldwin Highlanders and came away with a 214-228 non-section win on Tuesday afternoon. It was a sunny but windy day, which made the greens difficult to figure out at times for both teams.
North Allegheny managed to navigate the greens best and was led by juniors Adam Steinmetz and Portland Canovali, who each shot a 4-over par 40. Also helping the Tigers was senior Scott Fitzgerald's 44 and a pair of 45's from juniors Peter Canovali and J.J. Dopkosky. Baldwin was paced by Connor Woods, who shot a 42 for the Highlanders.
With the win, North Allegheny improves to 4-0 on the season. The Tigers will visit Seneca Valley at Cranberry Highlands Golf Course on Wednesday for their first section match of the campaign.
Match Summary
NORTH ALLEGHENY - 214
BALDWIN - 228
NORTH ALLEGHENY
SCORE
BALDWIN
SCORE
Scott Fitzgerald
44
Matt Fediaczko
43
Portland Canovali
40
Connor Woods
42
Adam Steinmetz
40
Hunter Kozlowski
48
Dylan Fitzgerald*
51*
Mike Pantelis
48
Peter Canovali
45
Keith Roylands
47
J.J. Dopkosky
45
Dom Timbur
55*
TOTAL
214
228
Mike Delucia
45
Andy Davis
53
Caden Farrell
49
Dylan Sellis
53