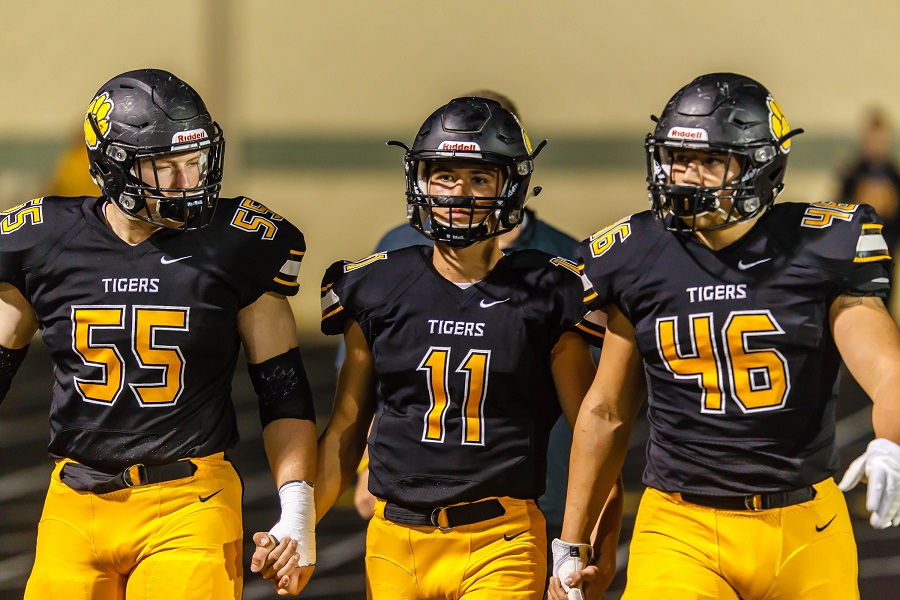 NA, Pine-Richland Clash With Trip To Heinz Field At Stake
These teams met just two weeks ago but tonight North Allegheny (8-3) and Pine-Richland (11-0) will duel in the most important head-to-head meeting in the history of this heated rivalry. Tonight's WPIAL Class 6A semifinal tilt marks the first time the Tigers and Rams will butt heads in a playoff game and it comes with a trip to Heinz Field at stake. North Allegheny is trying to reach the WPIAL championship game for the ninth time in program history. Pine-Richland is gunning for a sixth title game appearance.
In the regular season finale at Newman Stadium, the Tigers gave the undefeated Rams their stiffest test all season and were within one touchdown in the final quarter before Pine-Richland pulled away late for a 48-28 victory. The two teams combined for over 1,100 yards of offense in a highlight filled contest. The Rams provided the most splash plays with running backs Jordan Crawford and Kenny White each rushing for over 200 yards and two scores. Pine-Richland quarterback and Notre Dame recruit Phil Jurkovec rushed for 178 yards and two touchdowns.
North Allegheny's Turner White toted the football for 104 yards and threw for a touchdown on a 21-yard halfback pass to John Vardzel in the fourth quarter. It was White's second career touchdown pass with both coming at the expense of Pine-Richland. Quarterback Luke Trueman also passed and rushed for a touchdown in the contest.
Tonight's WPIAL semifinal clash between North Allegheny and Pine-Richland will kickoff at 7:30 p.m. from Ambridge High School. The game will be broadcast live via the internet on the North Allegheny Sports Network with the pregame show beginning at 7:10 p.m. A pregame chat with Tigers head coach Art Walker will be a part of the pregame festivities. Randy Gore and Rick Meister will have the call on the North Allegheny Sports Network. Click here to listen to tonight's broadcast.