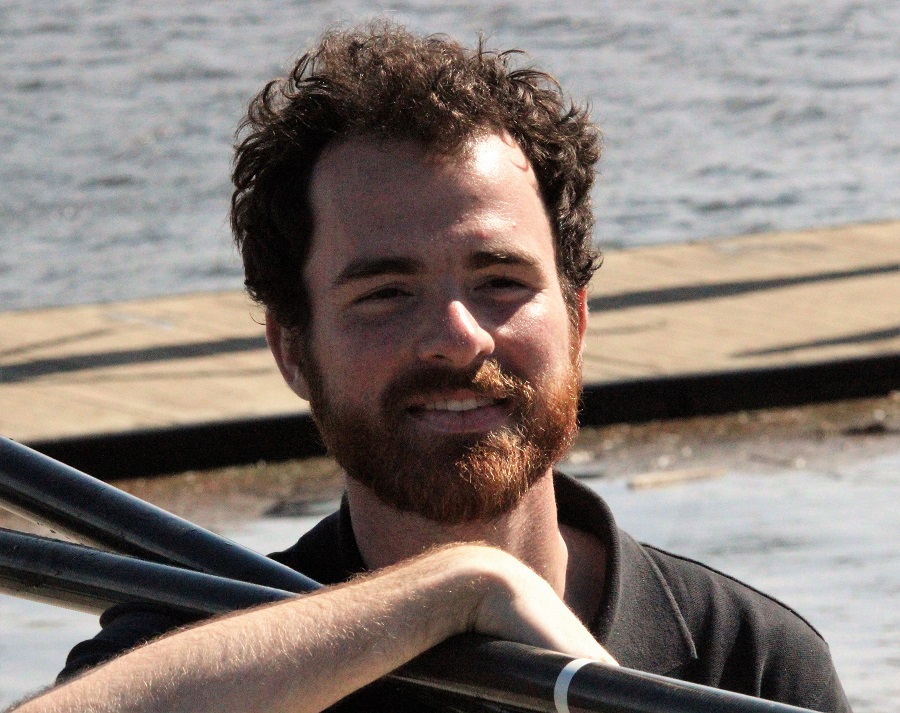 NA Rowing Names New Head Coach
The North Allegheny Rowing Association has named D.J. Civiletti as Head Coach  for the 2017 – 2018 season.  "We are very excited to have D.J. Civiletti as our Head Rowing Coach," said North Allegheny Director of Athletics, Bob Bozzuto.  "D.J. brings great enthusiasm, a strong knowledge base, and positive energy to our girls and boys programs. Coach Civiletti will continue to build upon the foundation and the tradition of excellence established by former rowers and coaches."
Civiletti previously served as the Assistant Varsity Boys Coach for NARA and succeeds Daniel Jefferies who was recently recruited as an Assistant Coach for the Duquesne University Women's Rowing Team. Civiletti's rowing career began as a student at Brighton High School in Rochester, NY and continued at the University of Pittsburgh as a rower and equipment manager. He is currently the Executive Assistant for Three River Rowing Association where he assists in the management of two facilities and a community of over 700 year-round rowers and paddlers.
"We have a terrific mix of old and new coaching staff," said Civiletti. "We graduated a lot of talent last year and have a great group on novice athletes coming aboard.  My goal is to use our coaching talent to further develop the team as a competitive powerhouse.  Last year we had an excellent showing at two of the biggest national high school events held in Philadelphia, PA and Camden, NJ.  It was the first time since 2009 NA had been so dominant, you could hear people in the crowd asking each other "who is NA"?  This year the goal is to answer that question and give the athletes the opportunity to demonstrate what they're capable of on a national level."
Varsity Assistant Coaches, Todd Ridenour and Elizabeth Rhodes return to the team bringing a sense of continuity and consistent growth. New to the staff this year are Kara Carson, Varsity Assistant Coach, and Novice Assistant Coaches, Emily Guckert and Katelyn Dagro.  The staff are all experienced rowers who represent what rowing is all about; self-discipline, responsibility, hard work, a competitive spirit, good sportsmanship and a love of the water.
"It's a testament to the strength of the North Allegheny Rowing program that we have been able to attract and maintain this caliber of coaching staff and student athletes," says NARA Vice President, Jennifer Bakkenist.
NARA suffered a huge setback in December 2014 with the total destruction of the boathouse where their equipment was stored. Coach Jeffries and the previous coaching staff and Board were instrumental in pulling the team through the devastating loss.   The community rallied around a GoFundMe campaign that saved the program, enabling the students to compete that spring.  "The rowing community becomes family," says Marcy Chadwick, whose daughter Emily graduated from NA and now rows for Duquesne University.   "Our program would not have survived such a loss without the dedication of the coaches and parents or the determination of the kids who gave their heart and soul to rebuilding the team."
"We literally feel like the proverbial Phoenix rising from the ashes'" explained NARA parent and Board member, Tracey Degentesh who is charged with fundraising.  "We are excited for our current team and are always looking for outside support to grow our program."
NARA is a 501(c)3, non-profit organization supported by member dues, fundraising activities, donations from the community and some support from the school district.
The team competes as a club sport in the fall and a school sanctioned sport in the spring. For more information about NA Rowing, please contact Coach Civiletti at david.civiletti@gmail.com or North Allegheny Rowing at na.row.info@gmail.com.