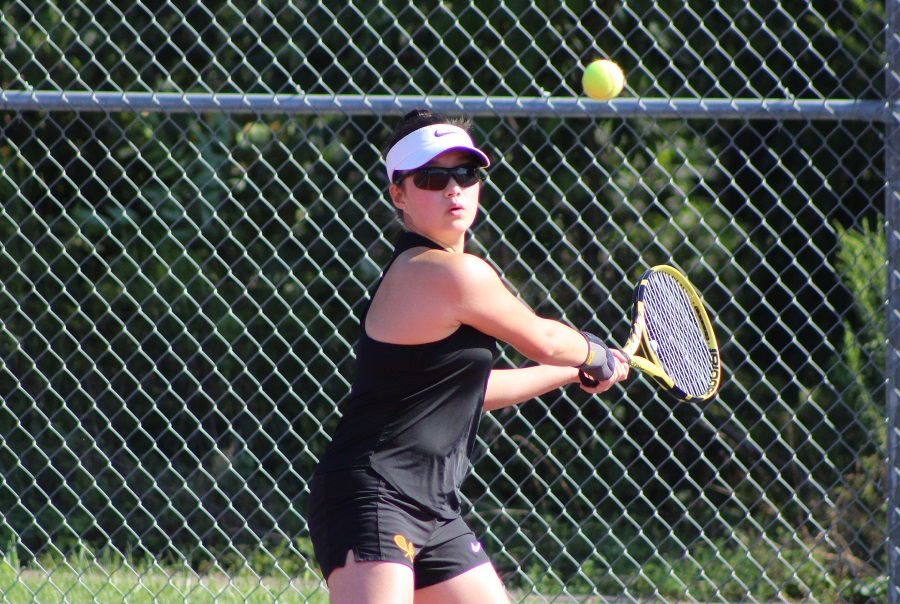 NA Sinks Seneca Valley, 4-1
The North Allegheny girls' tennis team made it six wins in a row on Monday afternoon with a 4-1 triumph over the Seneca Valley Raiders.
The Tigers made their mark in singles play with a dominant performance from Emily Wincko, Abbey Swirsding and Claire Zheng. Fresh off a bronze medal finish at the Section 2-AAA individual singles tournament, Wincko rolled past Sienna Summers at No. 1 singles, 6-1, 6-0. Swirsding didn't allow a single point with a whitewash win over JoJo Bauer at No. 2 singles, 6-0, 6-0. At No. 3 singles, Zheng topped Emily Lopez, 6-0, 6-1.
Helping solidify the victory at No. 2 doubles was the NA duo of Tia Soussou and Eileen Hu, who defeated Karley McCune and Angelina Sweeny by a 6-2, 6-1, final.
Following the win, North Allegheny improves to 6-2 overall and 4-0 in section play. The Tigers will host Fox Chapel on Tuesday in a non-section contest.
Girls Tennis Summary vs. Seneca Valley, 9-20-21
Match Summary

NORTH ALLEGHENY - 4
SENECA VALLEY - 1
SINGLES
#1
Emily Wincko (NA) def. Sienna Summers (SV)
6-1, 6-0
#2
Abbey Swirsding (NA) def. JoJo Bauer (SV)
6-0, 6-0
#3
Claire Zheng (NA) def. Emily Lopez (SV)
6-0, 6-1
DOUBLES
#1
Payton Aloi/Aana Winland (SV) def. Siya Jain/Rebecca Murphy (NA)
6-2, 6-1
#2
Tia Soussou/Eileen Hu (NA) def. Karley McCune/Angelina Sweeney (SV)
6-2, 6-1