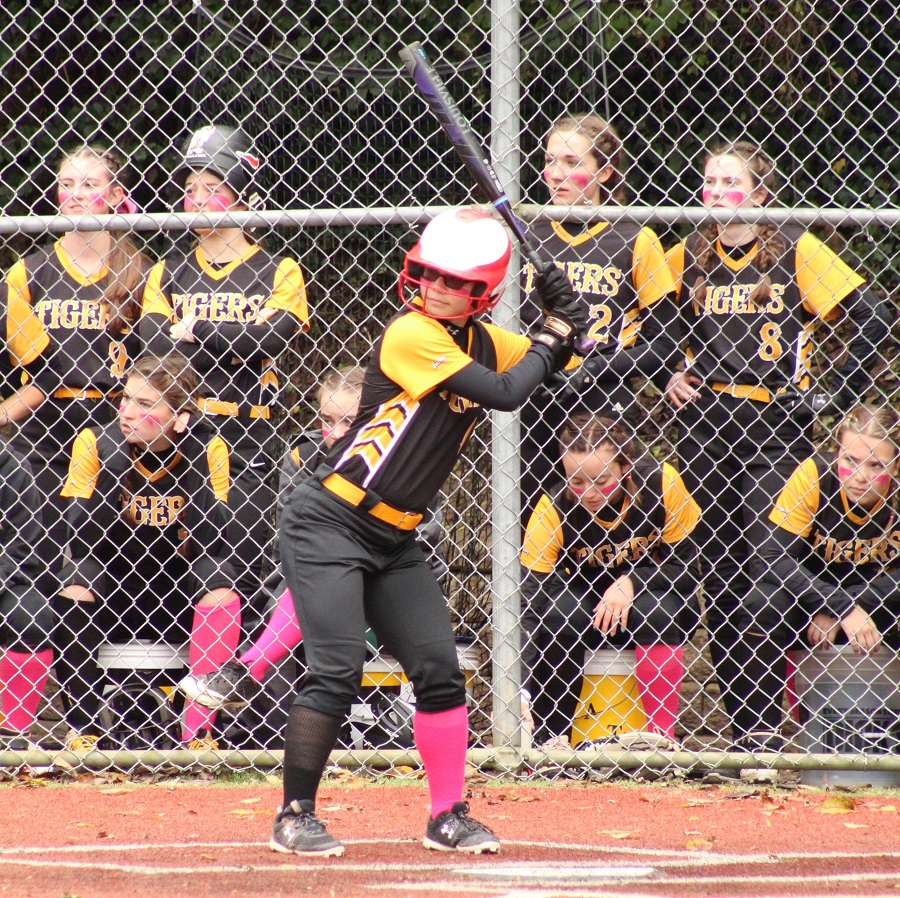 NA Slow-Pitch Bows Out in WPISL Semifinals
The NA Lady Tigers headed into WPISL playoff action this past weekend as the No. 4 seed, earning a first round bye. Their second-round opponent was the Baldwin Fighting Highlanders, coming off a first round victory over Hempfield.   The Tigers got off to a fast start with a 2-0 lead in the first inning highlighted by an inside-the-park home run by sophomore Reilly Spitz. They held a 4-2 lead after four innings with RBIs by seniors Audrey Laswell and Emily Yanchak.
The fifth inning began with another inside-the-park home run, this time for Junior Helen Katyal. Seniors Evelyn Wiethorn and Sydney Besket each were credited with RBIs, extending the Tiger lead to 8-2. A change in pitchers yielded little help to the Lady Highlanders with the Tigers sending nine players to the plate collecting seven hits in the sixth inning, highlighted by a double off the bat of senior Megan Quinlan. Spitz collected three more RBIs to lead the team with four for the game. Defensive gems of the game include first inning snags by junior Riley Yates and a run-saving grab by Laswell in left field. The 13-2 win sent the Tigers into the semi-final Sunday afternoon against the Bethel Park Hawks.
The Lady Tigers were kept off the scoresheet the first two innings of the game. The Bethel Park offense was consistent and after two innings held a 4-0 lead over the Tigers.  After a Spitz ground-rule double, Quinlan knocked in Junior Nina Pietrzak who had singled earlier in the inning to put the first runs on the board for the Tigers.  Base hits by sophomore Jayna Cole and Pietrzak set the stage for a two RBI base hit by Katyal. After five complete, Bethel Park held a 7-3 lead. Heading into the seventh the Tigers were down 9-3 and attempted a late-game rally. Base hits off the bats of senior Hannah Bennett and Yanchak earned the Tigers their next run. After a walk to Pietrzak, Katyal knocked in two more runs with a triple to the gap. The Tigers comeback came to an end however, with the Lady Hawks edging out the Tigers with a final score of 9-6.
Another strong season by the NA Lady Tigers was showcased by an 11-5 overall record. During regular season play, the team won the WPISL team Offensive and Defensive awards with Most Runs Scored and Fewest Runs Allowed, and a run differential of 145. This was 50 runs more than the closest competitor. Congratulations Tigers on a terrific 2021 season.