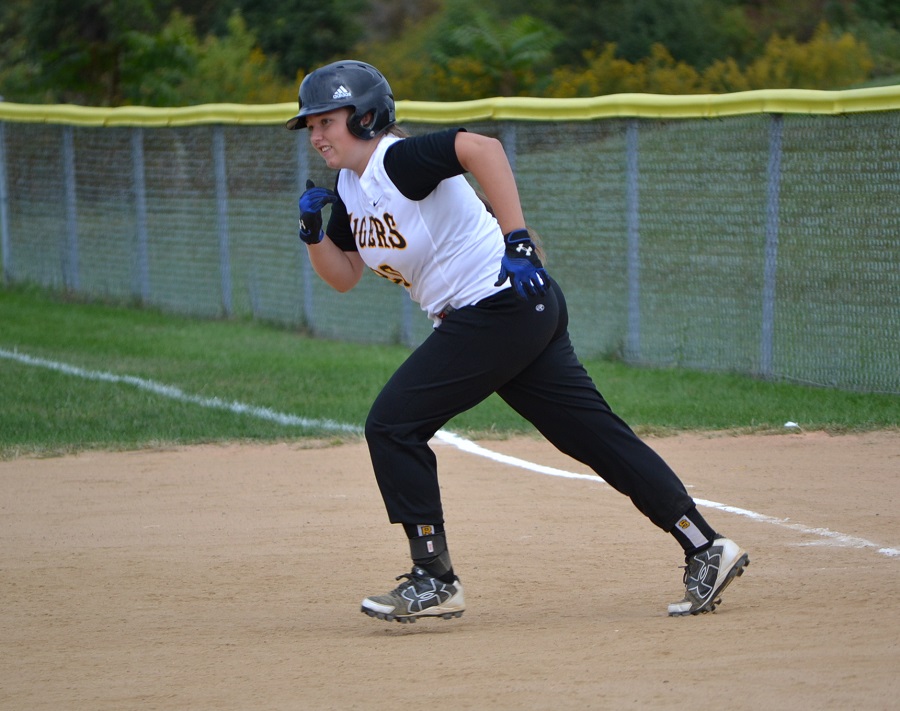 NA Slow-Pitch Swept By Montour
In this back and forth affair between defending champion Montour Lady Spartans and the Lady Tigers of North Allegheny, NA fell short in game 1 by a final score of 16-12.  It was more of a "lack of execution" as Head Coach Ralph Pagone stated, as the Tigers left a whopping 13 girls on base.  NA found themselves down 3-0 in the first inning but answered the bell with 3 runs of their own in the bottom of the inning.  RBI's by Seniors Kristen Kovalchik and Alexis Kruth as well as Junior Jordyn Lilienthal tied the score.  The game went back and forth with 4 lead changes in these 7 innings.  Lead by Sophomore sensation Rachel Giger (5 for 5) and strong plate appearances by Kruth (4 for 4 and 3 RBI's), Lilienthal (3 for 4), Junior Carly Kovalchik (3 for 4) and Sophomore Kayla MacDonald (3 for 5), the Lady Tigers simply couldn't find that timely hit and fell short in this contest between the two perennial powerhouses.
Game 2 proved to be a game where NA found themselves once again going bat to bat with their opponent, but eventually falling short in this very close contest, with a final score of 17-15.  NA bats once again were alive as they out hit the Spartans 20 to 15, but simply could not overcome a series of walks and fielding errors.  The hit parade continued in this game with multiple hits by Seniors Allison Searight, Alexis Kruth, Emily Barbus and Sarah McGuire.  Juniors Carly Martin, Carly Kovalchik and Jordyan Lilienthal (2 for 4 and 5 RBI's) also had multiple hits as well as Sophomores Rachel Giger and Kayla MacDonald.