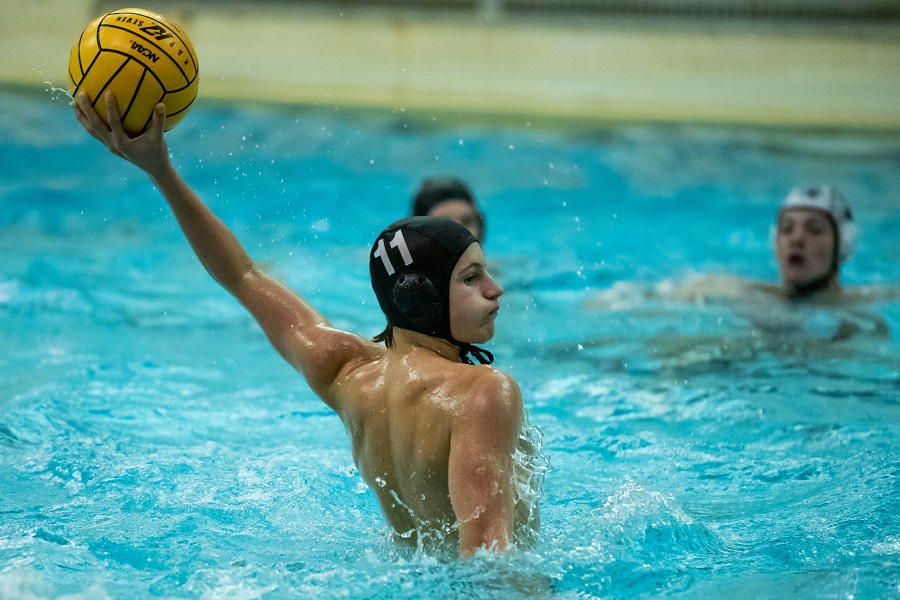 NA Stays Perfect On Season At Tiger Classic
North Allegheny played host to the annual Tiger Classic on Saturday and both water polo teams combined for a perfect 6-0 record at the tournament.
Both NA teams were an offensive juggernaut and poured in a bevy of goals. The Lady Tigers opened the floodgates in the first contest of the tournament with a 21-13 triumph over Governor Mifflin. Senior captain Anna Kegel netted a team-high 11 goals to pace the offense, while junior Rebecca Melanson tallied seven goals and a team-best 10 assists and 10 steals. Senior captain Emma Donnelly tacked on three more goals to round out the offense and sophomore goalie Izzie Trunzo made 13 saves in a contest North Allegheny dominated from start to finish.
It was more of the same in game two as the NA Girls built a 15-3 halftime lead and coasted to a 20-13 win over McDowell. Once again, Kegel led the charge with nine goals and Melanson delivered another terrific all-around performance with six goals, five assists and three steals. Donnelly and senior Shannon Li contributed two goals apiece and senior Natalie Marquiss chipped in with a goal. Trunzo made 13 stops to earn the victory in net.
In their final contest of the day, the Lady Tigers found themselves in a far more competitive contest and were tied 5-5 at the half with Villa Maria. On the strength of a strong third quarter, NA outscored VM 7-0 in the third stanza to pull away for a 16-10 victory. Kegel led with eight goals and Melanson tallied seven markers with a team-high five assists and four steals. Donnelly added a goal and Trunzo reeled in 14 saves in the win.
In similar fashion, the NA Boys filled the opposing teams' basket with a bushel of goals on their way to a trio of wins. The first contest was the most competitive of the day as the Tigers held a slim 5-4 lead at intermission against Governor Mifflin. In the second half, the Tigers outscored the Mustangs, 8-1, to pull away down the home stretch for a 13-5 win. Juniors Asher Jones and Sean McClellan led the way with five goals apiece, followed by senior Ethan Berty and junior captains Justin Morrison and Keller Sens with one goal each. McClellan had a team-high four assists and Morrison reeled in a team-leading three steals. Junior goalie Eliot Maravich made 13 saves for the victory.
Game two saw the Tigers cruise to a 21-1 blowout of the McDowell Trojans. McClellan was the catalyst with a team-leading seven goals, five steals and four assists. In all, six different players scored goals, including Sens with five goals and sophomore Camden Wright with four goals. Jones and junior Nico Jacobs-Alarcon tallied two markers apiece and Morrison added one more to complete the scoring. Maravich made 13 saves and senior Ben Pizov made an appearance with one stop.
In the finale, North Allegheny vanquished Cathedral Prep by a 22-8 decision. McClellan led with six goals, while Wright and Jones each tallied five markers, followed by Sens with four. Junior Ben Gavran and freshman Caden Currykosky contributed to the victory with one goal apiece. Maravich corralled 14 saves and added two assists offensively.
Following the Tiger Classic, the NA Boys sit at 5-0 on the season and the Lady Tigers are 6-0. Both teams will take their unblemished records to the Screamin' Eagle Tournament at Cumberland Valley High Scholl this weekend.