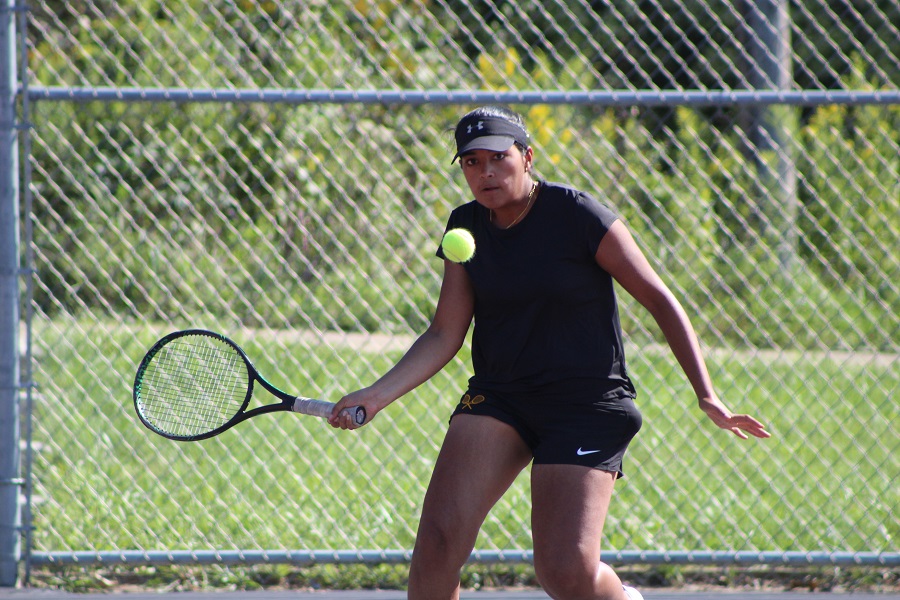 NA Storms Past Pine-Richland For Section Win
The North Allegheny girls' tennis team stormed past the Pine-Richland Rams on Wednesday afternoon, 4-0, in section action.
The Tigers earned their eighth win in a row with relative ease thanks to a convincing team effort. In singles play, Emily Wincko topped Lily Hynds at No. 1 singles, 6-1, 6-2. At No. 2 singles, Abbey Swirsding defeated Haley Katzfey by a 6-1, 6-0, decision. Concluding singles action, Claire Zheng topped Samy Ravichandran at No. 3 singles, 6-1, 6-3.
At No. 2 doubles, Tia Soussou and Eileen Hu delivered a 6-3, 6-1, win over Isabella Calabrese and Olivia Casario, 6-3, 6-1. The No. 1 doubles duo of Siya Jain and Rebecca Murphy was on its way to victory as well before lightning preempted that contest. Jain and Murphy held a 6-4, 2-1, advantage before weather called the action.
Following the win, North Allegheny maintains an unblemished section record at 5-0 and 8-2 overall. The Tigers return to action on Monday against Shaler at NASH.
Girls Tennis Summary vs. Pine-Richland, 9-22-21
Match Summary

NORTH ALLEGHENY - 4
PINE-RICHLAND - 0
SINGLES
#1
Emily Wincko (NA) def. Lily Hynds (PR)
6-1, 6-2
#2
Abbey Swirsding (NA) def. Haley Katzfey (PR)
6-1, 6-0
#3
Claire Zheng (NA) def. Samy Rivichandran (PR)
6-1, 6-3
DOUBLES
#1
Siya Jain/Rebecca Murphy (NA) vs. Rachel Smith/Kiana Strahotin (PR)
6-4, 2-1 (Incomplete)
#2
Tia Soussou/Eileen Hu (NA) def. Isabella Calabrese/Olivia Casario (PR)
6-3, 6-1