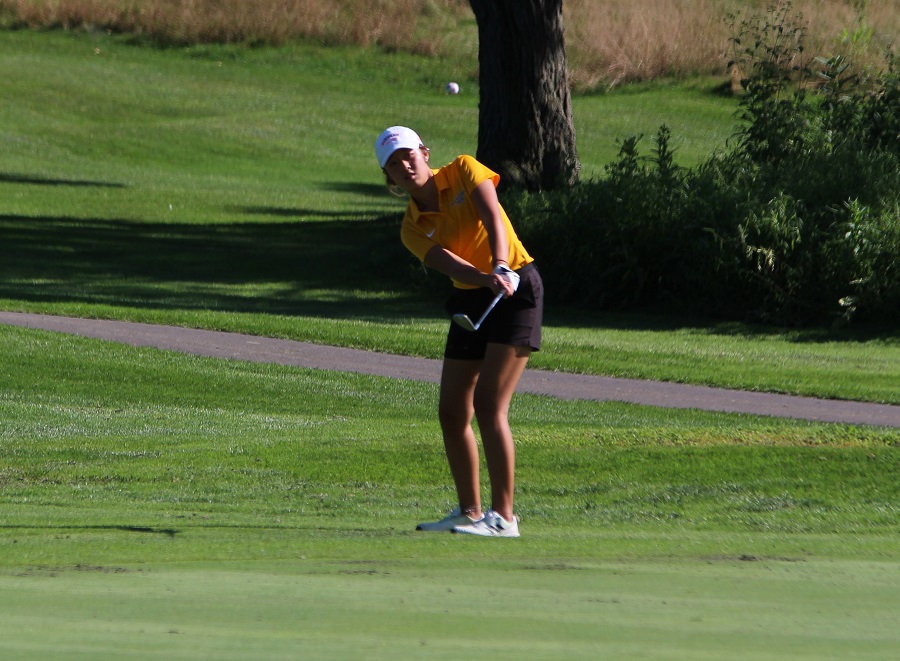 NA Sweeps Mt. Lebanon, Fox Chapel In Season Opener
The North Allegheny girls' golf team opened the 2021 season with a tri-match victory over Mt. Lebanon and Fox Chapel. The Tigers set the pace with a team score of 166, followed by the Blue Devils' 185 and the Foxes' 188.
Junior Kate Rose Rankin led North Allegheny with two birdies and a score of 38. Senior Sissi Hai shot a 40, followed by junior Lauren Kardos, who carded a 42. Sophomore Megan Manesiotis rounded out the score with a 46.
Mt. Lebanon's Lindsey Powanda was the clubhouse leader with a score of 37. Rankin and Fox Chapel's Nina Bush tied for second, each shooting a 38.
North Allegheny holds a 2-0 record on the young season and will host Upper St. Clair on Monday at 3:30 p.m.
Match Summary
NORTH ALLEGHENY - 166
MT. LEBANON - 185
FOX CHAPEL - 188
NORTH ALLEGHENY
SCORE
Katie Rose Rankin
38
Sissi Hai
40
Lauren Kardos
42
Megan Manesiotis
46
TOTAL
166
Niyati Cannanbilla
57
Jena Norman
53
Amber Roth
50
Kate Gilliland
70