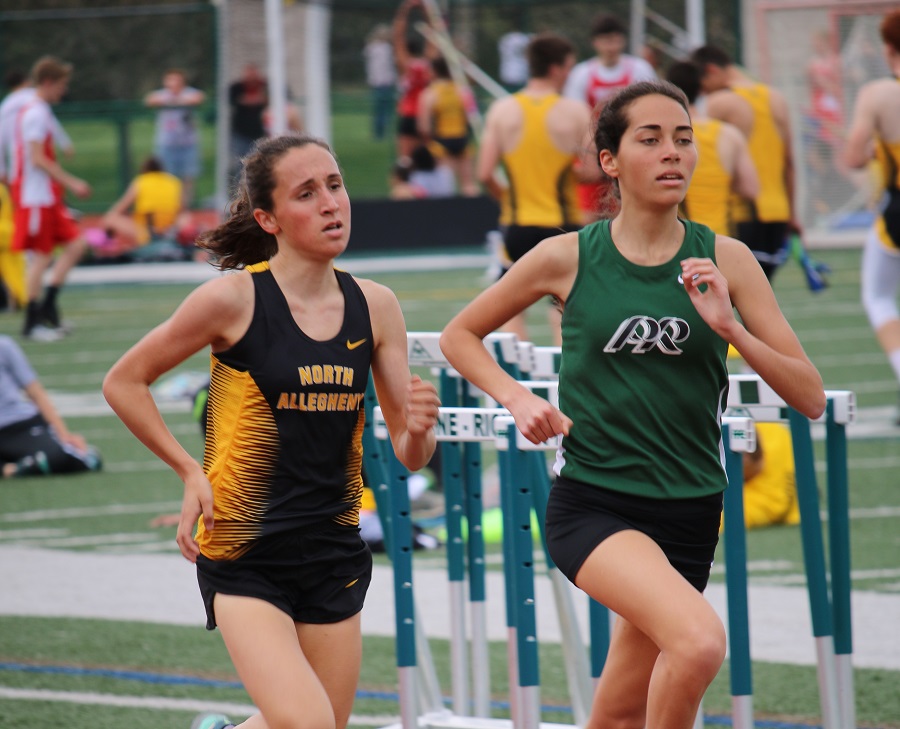 NA Sweeps Pine-Richland, North Hills
The NA track and field team traveled to Pine Richland to compete against sectional rivals Pine Richland and North Hills.  The NA girls' team defeated both the Rams and Indians and kept their team playoff hopes alive and well.
Dominating individual performances came from sprinters Casey Burton in the 100 and 200 meter dashes and KC Anton in the 400m dash.  Clara Savchik led the distance squad to wins in the 1600m and 3200m runs.  Victoria LaRosa was able to outperform her opponents in the pole vault.
The NA Boys maintained their unbeaten streak in sectional competition with double wins at the conclusion of the meet.  On the track, individual winners for the Tigers included Joey Porter in the 200m Dash, senior Caleb Schaelchlin in the 400m Dash, Luke Turkovich in the 800m Run, Cam Phillips in the 1600m Run, and Jacob Greco in the 3200m Run.  On the field, winning  jumping performances came from Ayden Owens in the Long Jump, Josh Sanders in the Triple Jump and Blake Murray in the High Jump.  Liam Nobbs ended the competition with a winning performance in the Pole Vault.
Several Tigers will be traveling to Butler to participate in the annual Butler Invitational on Friday afternoon.