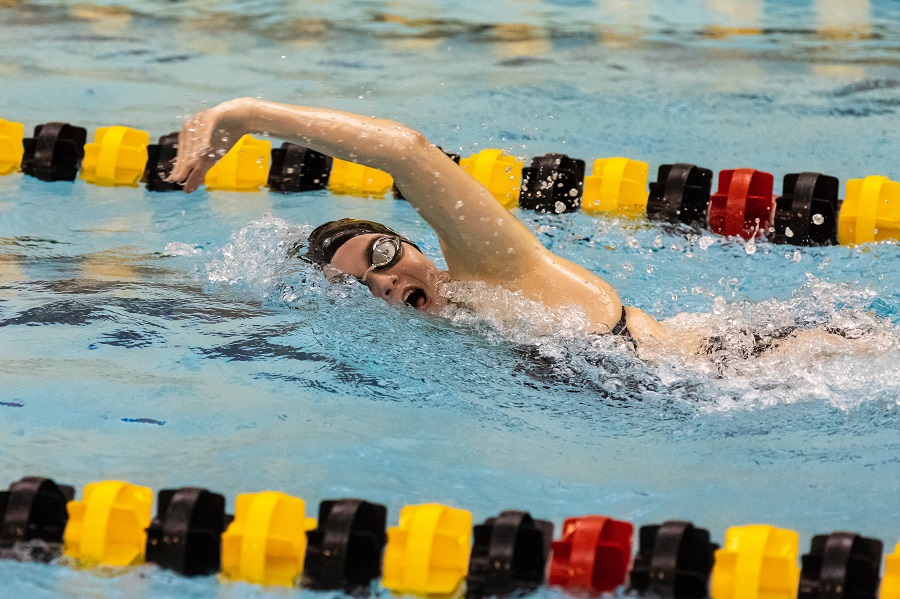 NA Swim Team Sweeps Butler
The North Allegheny swim team squeezed by section rival Butler High School Thursday night at the NA pool. The girls won by a score of 101 – 83 and the boys won by the score of 108 – 76.

The meet started slowly for the boys and girls team as Butler won the 200 Medley Relay and the 200 Freestyle. Jack Wright broke through for the boys with his decisive win in the 200 IM. The girls got their first win a few events later as Lila McGrath touched first in the 100 Free. Isabella Dietz followed with a strong swim and win in the 500 Free. The team got back on track with wins in the 200 Free Relay. The girls team was led by Olivia Kisow, Torie Buerger, Quinn Frost and Haley Miller. The boys team was comprised of Hayden Klein, Ricky Mihm, Audric Pastor, and Wright. After the relay victory, Molly Smyers kept the girls' momentum going with her win in the 100 Backstroke. Branko Kosanovich won the final individual event for the boys by touching first in the 100 Breast. The girls team of Kisow, Miller, Mary Flavin and McGrath finished the meet off on a strong note with their victory in the 400 Free Relay.

The boys diving team had a strong showing by finishing first through third in the event. Lucas Rodgers led the team followed by Dennis Knepp and Liam Cross. The girls team was led by Addie Restelli's second place finish and Alaina Kim's third place finish.

The team travels to Pine Richland on Tuesday, January 22nd, for a sectional meet. The events start at 6PM with diving.