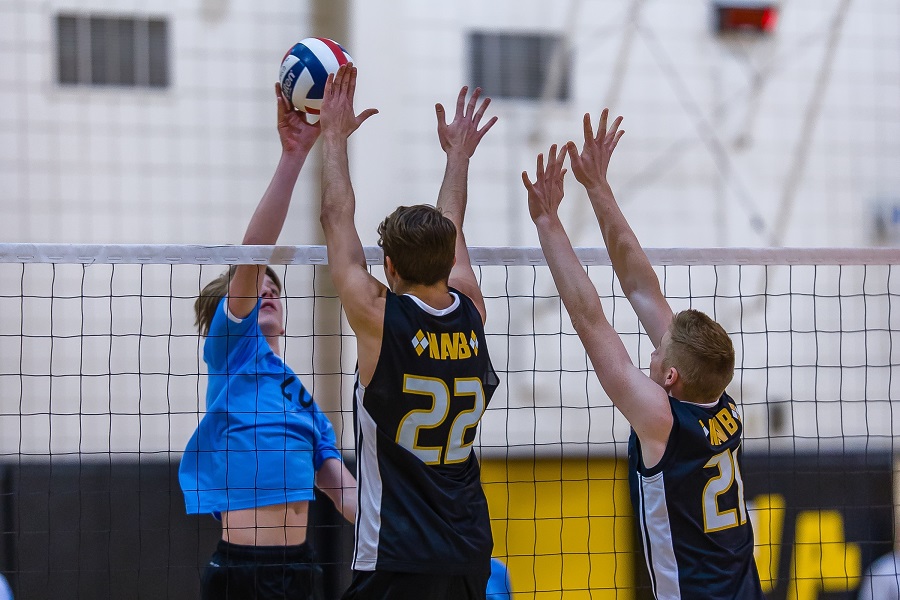 NA Volleyball Routs North Hills, 3-0
Concluding the first half of the section schedule with a perfect record, the North Allegheny Tigers thrashed the North Hills Indians by a 3-0 decision.
Most of the Tigers saw action in the rout of North Hills with Jason Stiefvater pacing the offense with 10 kills. Canyon Tuman followed with eight kills and Jake Barber chipped in with six. Ryan Beck and James Nolan collected a pair of aces each. Nolan also notched a team-best 22 assists. On defense, Justin Bachinsky and Austin Kurtanich tallied seven digs apiece.
With the win, North Allegheny jumps to 6-0 overall and in Section 2-AAA. North Hills remains winless at 0-6 in the section and 0-7 overall.
JV Update: NA won 2-0 (25-10, 25-4)