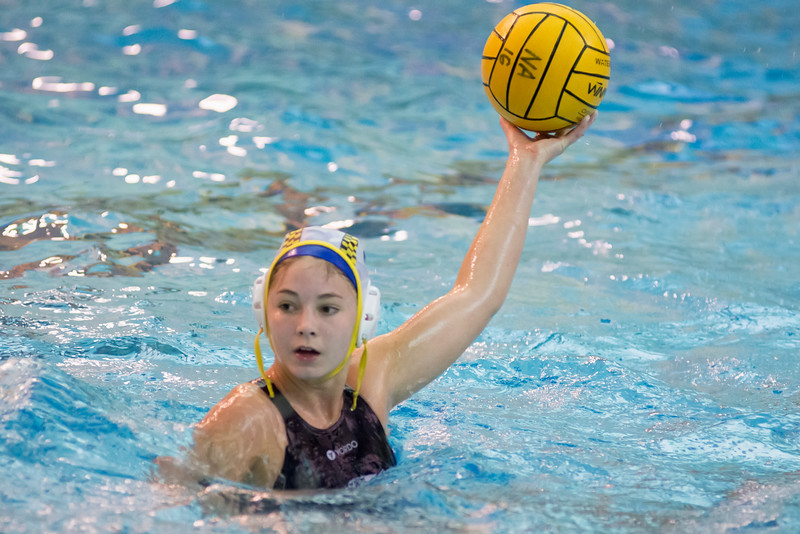 NA Water Polo Hosts Annual Tiger Classic
North Allegheny high school was the site for the annual Tiger Classic this past weekend with some of the best teams in the area in hotly contested competition. The NA boys came away with a 1-2 showing at the tournament and the Lady Tigers finished with a strong 3-2 record.
The North Allegheny boys squad played host to Erie McDowell on the first night of the Tiger Classic and topped the Trojans by an 18-12 decision. Senior Mitchell Rubio led the way with a six-goal performance, adding two steals and one assist. Sophomore Max Moore was also amongst the top scorers with four goals. In a balanced attack, Nick Carmassi, Martin Raitt and Tan Kocyildirim notched two goals apiece. In net, senior Jack Kairys grabbed seven saves and one assist.
The Tigers played valiantly in their next contest on Saturday but fell by a narrow 8-7 score to Governor Mifflin. Rubio paced NA with three goals and two steals in that contest. North Allegheny's run at the Classic ended in its next contest as a result of a tough 14-11 loss to Cathedral Prep. Kocyildrim and Moore tallied three goals apiece and Kairys posted 13 saves.
For the NA girls, an opening night win against McDowell was in the cards thanks to an 11-8 triumph. Freshman Sarah Koehler was in the spotlight with a team-high six goals and senior Abby Washabaugh had a terrific all-around performance with three goals, three assists and 10 steals on defense. Cory Riley and Kate Sekinger split time in net and combined for 11 saves.
The Lady Tigers dropped a 14-8 decision to Napolean in their next game despite a four-goal day by senior Eliza Ross. NA bounced back in its next game with a 9-4 victory over Fairview thanks in part to three goals from junior Jordan Ennis. Koehler and Sophia Melanson notched two goals apiece in the win. Not done yet, the Lady Tigers claimed another win by vanquishing Governor Mifflin, 16-15. In a high-scoring affair, Koehler and Ryley McClellan scored five goals each to help NA toward victory. The tournament concluded for the NA girls with a 14-11 loss to Villa Maria Academy. Koehler paced the Lady Tigers with six goals.
Following the Tiger Classic, the NA boys are 3-4 on the season while the NA girls are 5-4. North Allegheny returns to action on September 23-24 at the Beast of the East Tournament.