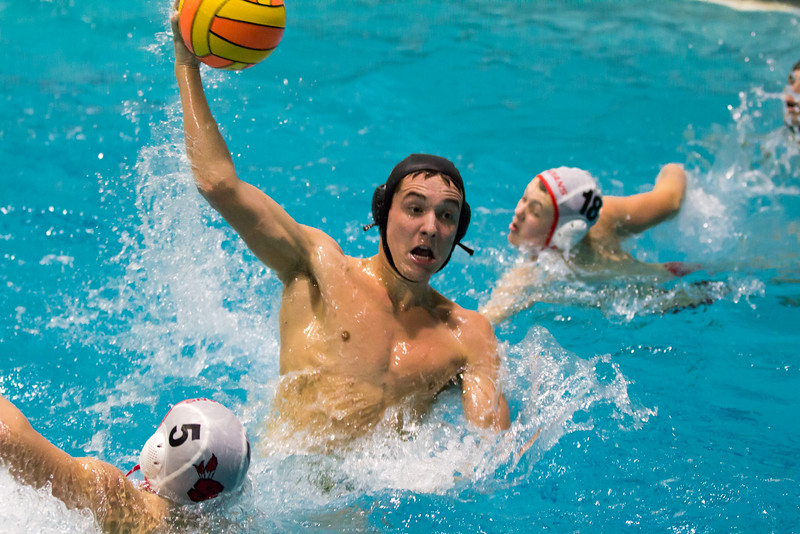 NA Water Polo Splits At Beast Of The East Tournament
The North Allegheny water polo team took part in the Beast of the East Tournament this weekend in Reading, PA and faced off against outstanding competition. The NA boys and girls teams each came away with a 2-2 showing.
The NA boys opened the tournament with a convincing victory over Souderton, defeating their opponent by a 15-1 margin. In a terrific all-around performance, Nick Fleisner, Max Moore and Tan Kocyildirim led the offense with three goals apiece. Joel Songer paced the defense with four steals and dished out three assists. In net, Teddy Struk posted four saves and a steal to earn the win.
North Allegheny continued to roll in its second contest with a 7-4 triumph over LaSalle College High School. Justin Rollman and Mitchell Rubio navigated through the Explorers defense for three goals each. Goalie Jack Kairys corralled 10 saves and one steal. Unfortunately, the Tigers hit a road block with a 10-4 loss to Greenwich and a 6-2 defeat to Malvern Prep to end the tournament.
The Lady Tigers started the tournament with a narrow 10-8 defeat to Episcopal Academy but bounced back in game two with an impressive 15-7 win over Perkiomen Valley. Sarah Koehler, who scored four goals against Episcopal Academy, netted five more goals in the win over Perkiomen. Abby Washabaugh also tallied five goals, while Eliza Ross contributed two goals, two assists, two steals and two ejections drawn. In net, Kate Sekinger posted five saves and Cory Riley grabbed four more.
The NA Girls hit a speed bump with a loss to Souderton in game three, 10-2, but again rebounded with a strong performance to defeat Lawrenceville, 10-2, to round out the tournament. Koehler was the offensive leader with four goals and Ross delivered another great all-around effort with three goals, one assist, four steals and three ejections drawn. On defense, the Lady Tigers swiped 28 total steals with Nediva Levine leading the team with eight steals and Washabaugh adding six thefts. Sekinger and Riley combined for seven saves in net.
On the season, the NA boys are 5-6 while the Lady Tigers are 7-6. North Allegheny water polo returns to the pool on October 8 at the Erie Tournament.