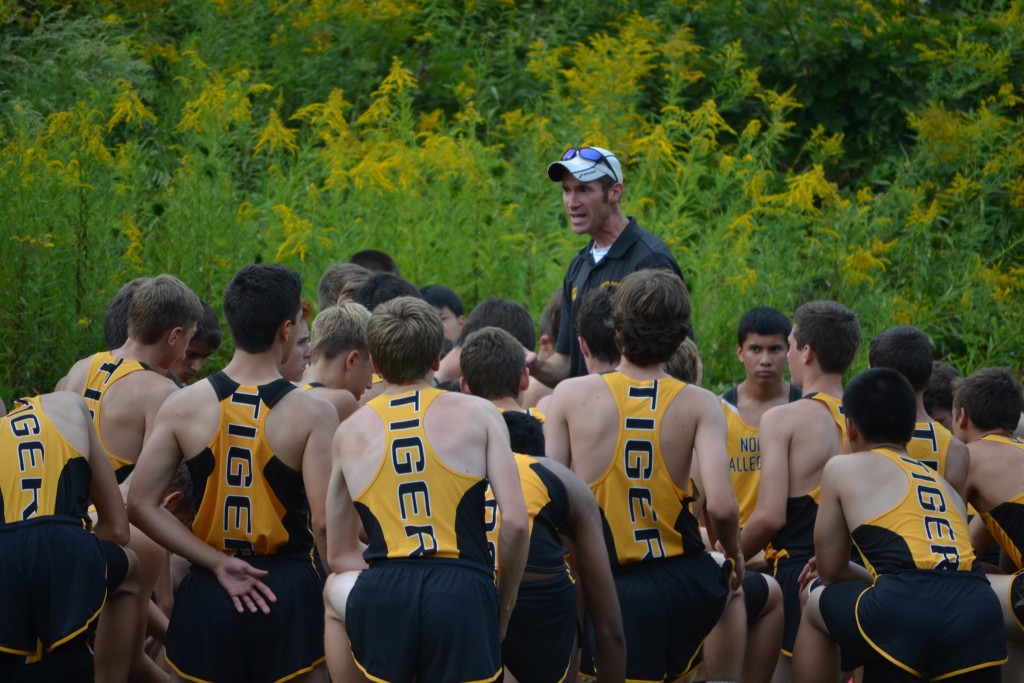 NA Sweeps Section Meet Over Mars, Shaler
On Tuesday, September 15,, the North Allegheny cross country team competed against Shaler Area and Mars and came away victorious in the only home section meet of the season.  Despite the hot weather, both NA teams ran exceedingly well as they scored the lowest points possible in a dual meet setting.
On the girls' side, the team was led once again by Clara Savchik who cruised to victory with a time of 19:09.  She was followed by Ally Meehan, Kara Daggett, Caroline Silay and Katherine Smolinksi.  Rounding out the top seven overall in the race were Tess Christensen and Tess Wright.  The Lady Tigers beat the both Mars and Shaler with a perfect score of 15-50.
On boys' side, NA captured the first six spots in the race, sweeping Mars (15-49) and Shaler (15-50) in the process.   Leading the black and gold was sophomore T. J. Robinson with a time of 17:01.  Finishing next was Clark Smith, who was followed closely by a pack of NA runners – Joe Bojarski, Christian Parraguirre, Luke Turkovich, Max Micucci, and Ethan Sansosti.
The Tigers will take their momentum west this Saturday to compete against the best of Ohio in the annual Spartan Invitational (Boardman, OH).