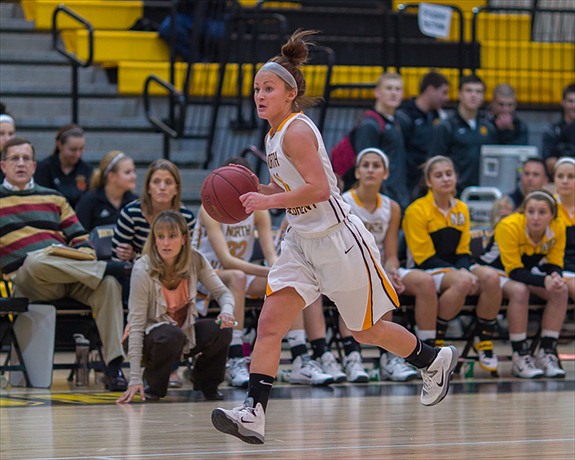 NA Wrangles Playoff-Bound Mustangs In Convincing Win
Against playoff-bound Plum, the North Allegheny Tigers mauled the Mustangs by a 69-28 final on Monday night in a home non-section affair. North Allegheny owned the game from the get-go, busting out to a 40-15 halftime lead.  By the third quarter, the Lady Tigers had invoked the mercy rule against a Plum team that has already locked up a playoff berth in Section 2-AAAA.
North Allegheny was led by senior Taylor Brennan who scored a game-high 19 points and poured in four three-pointers. Devvin LaBarge scored 15 points and connected on three treys.  Junior Meg Morningstar did the inside work with 10 points on 5 of 7 shooting. The Lady Tigers outrebounded the Mustangs 34-17 and held Plum to just 24 percent shooting from the field. The Mustangs connected on only 18 percent in the second half.
The Lady Tigers improve to 16-1 overall with the non-section win.  Plum falls to 11-6.  North Allegheny visits Pine-Richland on Thursday night with an opportunity to capture the section title outright. Tip-off is scheduled for 7:30 pm.