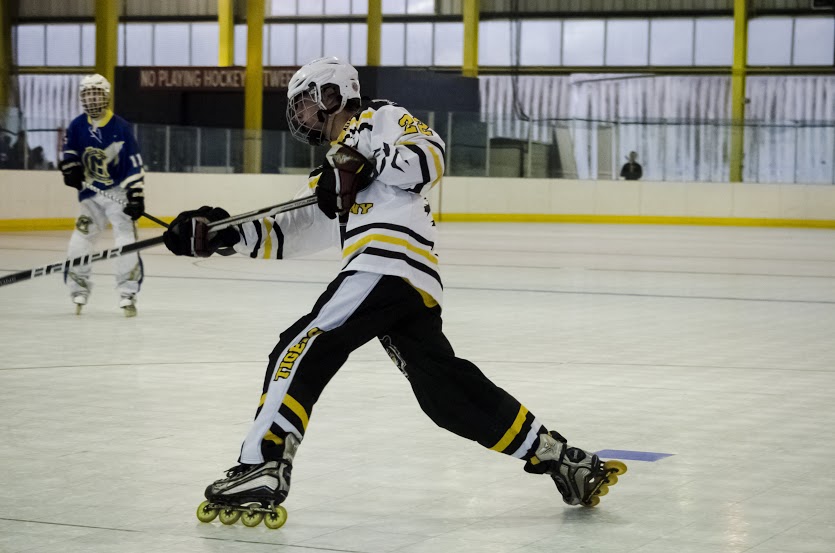 NA's 6-2 Win Evens State Semifinal Series With Seneca Valley
North Allegheny evened the best of three series in the state semifinals on Sunday with a 6-2 victory over the Seneca Valley Raiders. The victory atoned for a narrow 3-2 overtime loss the week before in game one.
In game two, the Tigers were led by Zach Anderson who tallied a hat trick and added an assist for a four-point performance. Dillon Thoma scored the first goal of the game, and Anderson netted two goals in the first period as the Tigers pounced on their opponent for a quick 3-0 lead.
Seneca Valley's Josh Vargo scored before the end of the opening stanza to cut the NA lead to 3-1, but the Tigers responded in the second period with goals by Robert Thieret and Andrew Manz for a 5-1 advantage. Anderson's third and final goal of the night at the 5:12 mark of the third period put the Raiders away.
The third and decisive game of the series between North Allegheny and Seneca Valley will be played on Saturday at 8:00 pm at BladeRunners in Harmarville. The winner will face the North Hills Indians in a best of three series for the PIRHL Varsity Championship.