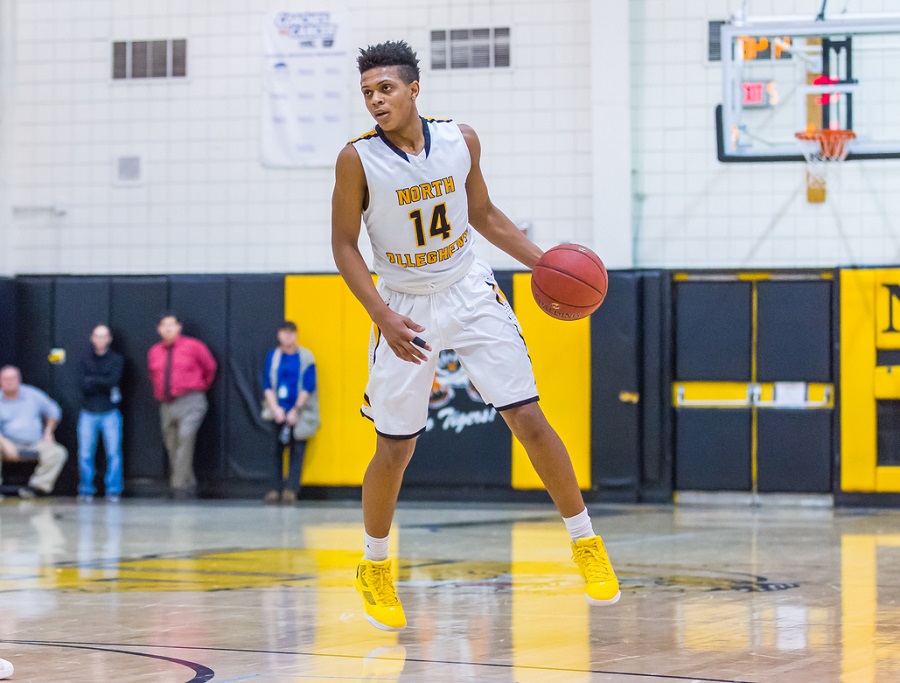 NA's Comeback Falls Short Against Penn Hills, 79-76
The North Allegheny boys' basketball team dropped a 79-76 decision to Penn Hills in a non-section contest on Saturday night. The Tigers trailed 41-29 at the half but roared back into the game with a furious rally in the second half. Sophomore Curtis Aiken paced the Tigers with a game-high 32 points. The NA comeback fell short, however, as the Tigers fell by a narrow three points.
Along with Aiken, junior Griffin Sestili finished in double figures with 20 points and senior Keegan Phillips tallied 14 points. For Penn Hills, Sherron Schifino and Jermiah Ligon netted 22 points apiece to lead the Indians.
North Allegheny falls to 8-4 overall with the loss. The Tigers host the North Hills Indians on Tuesday night in a game that will be broadcast live on the North Allegheny Sports Network. Tip-off is set for 7:30 pm.