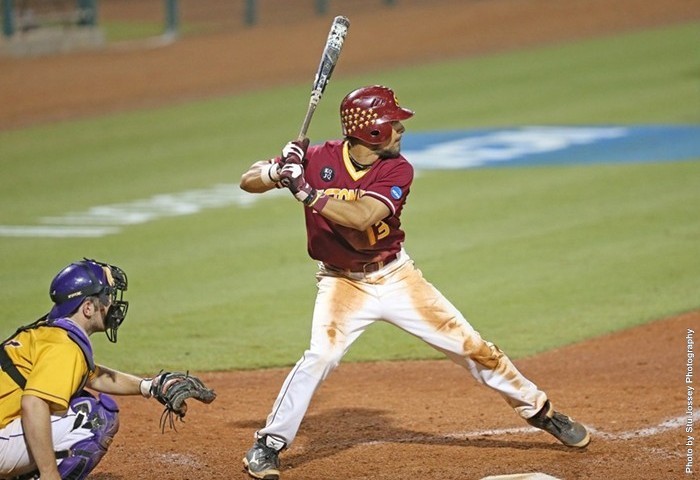 Nick Sell Continues to Receive Postseason Recognition
Former North Allegheny baseball player and Seton Hill senior Nick Sell continues to earn postseason awards after a spectacular season.  Sell was named a first team Daktronics All American this past weekend.  Also this past weekend, Nick was named a finalist for the Tino Martinez Award and the Josh Willingham Award.  It's the second first team All American Award for Sell this season as he was named a first team NCBWA All American as well.
Sell led the Griffins and the PSAC runs scored (65), hits (83) and runs batted in (92).  Nick also led the Griffins with a .444 batting average and home runs with 28, a new Seton Hill single season record.  He has also added 18 doubles, 4 triples and 10 stolen bases.  Nick has also set new Seton Hill career records in home runs, hits, doubles and RBI.  
Sell was named to the NCBWA, ABCA/Rawlings and Daktronics All Atlantic Region Teams as well this year.  Both were First-Team All PSAC West selections and Sell was the NCBWA Atlantic Region Player of the Year.