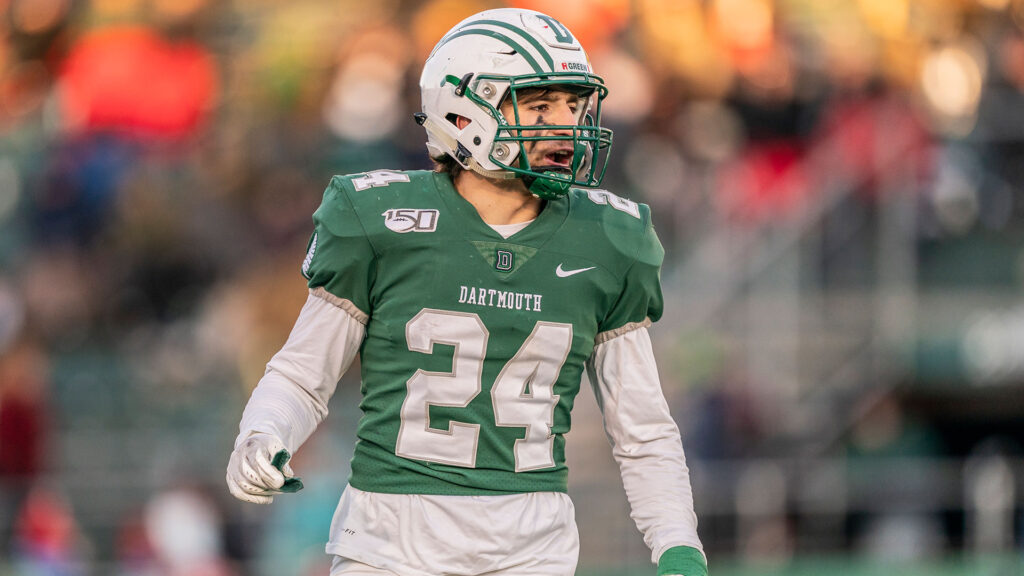 Niko Mermigas Selected To Preseason All-Ivy League Team
The 2021 Preseason All-Ivy League Football Teams as selected by Phil Steele were announced last week with former North Allegheny WR/DB Niko Mermigas headlining the list.
Mermigas, a fifth-year senior at Dartmouth, is the lone returning defensive starter from the 2019 squad. The native of Wexford, Pennsylvania, was fourth on the team with 47 tackles (one going for a loss) and one interception while breaking up five other passes and forcing a fumble, earning All-Ivy League honorable mention. For his career, Mermigas has 62 stops (38 solo) with two interceptions, two forced fumbles and a fumble recovery over 26 games.
As a senior at North Allegheny in 2016, Mermigas led the Tigers to a 9-3 season and an appearance in the WPIAL Class 6A semifinals. North Allegheny's leading receiver, Mermigas pulled in 40 passes for 771 yards and six touchdowns, while adding 224 yards rushing and seven touchdowns. Also a lightning bolt on kick returns, Mermigas accounted for 1,400 all-purpose yards.
(Photo and collegiate information courtesy of Dartmouth Athletics.)