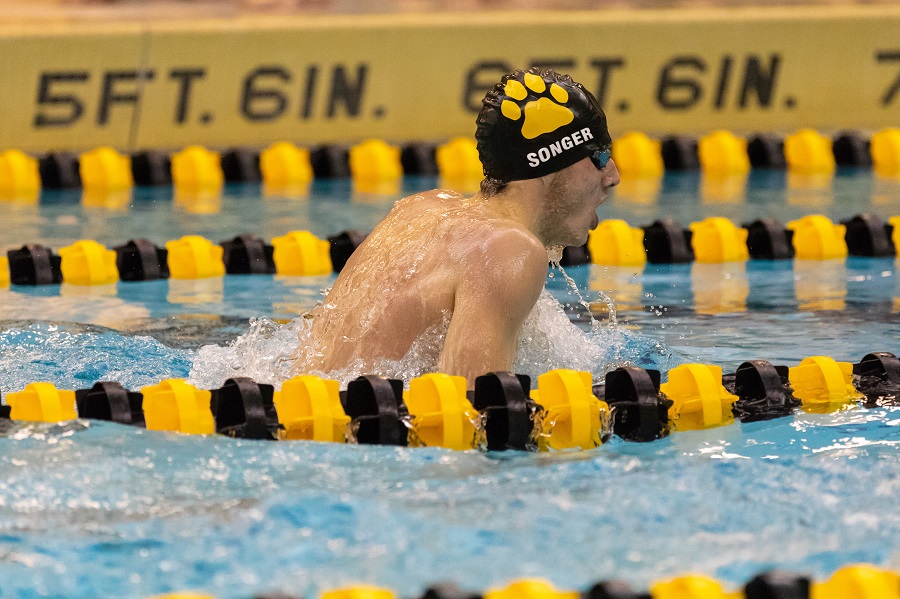 North Allegheny Grounds Mars For Section Win
North Allegheny swimmers and divers won convincingly over Class AA competition, Mars. The boys won all events except the 500 Free in winning by a score of 87 – 59. The girls won by a score of 91 – 82 and won all events except the 50 Free and 100 Breast.

The winning relay teams for the girls consisted of Kara Mihm, Isabella Dietz, Olivia Kisow and Haley Miller in the 200 Medley Relay. Olivia Krause, Olivia Laun, Mihm and Miller made up the 200 Free Relay. The 400 Free Relay team consisted of Miller, Mary Flavin, Lila McGrath and Molly Smyers. The girls individual winners were Flavin in the 200 Free, Quinn Frost in the 200 IM, Kisow in the 100 Fly, Michaela Hinkson in the 100 Free, Mihm in the 500 Free and Torie Buerger in the 100 Back.

The boys winning relay teams consisted of Jack Wright, Tim Compton, Alex Grahor and Ethan Song in the 200 Medley Relay. Branko Kosanovich, Tolik Borisov, Grahor and Hayden Klein were the 200 Free Relay winners. The 400 Free winning relay team was Borisov, Josh Galecki, Jacob McCarran and Jacob Yarosz. The individual boys winners were Wright in the 200 Free and 200 IM, Song in the 50 Free and 100 Breast, RJ Swanson in the 100 Fly, McCarran in the 100 Free and Joel Songer in the 100 Back.

Freshman Bailey Restelli won the girls diving competition while Liam Cross won the boys competition.

The team's final dual meet of the season is Wednesday, February 13 against North Hills.  This is Senior Night and the meet will begin at 5 p.m.