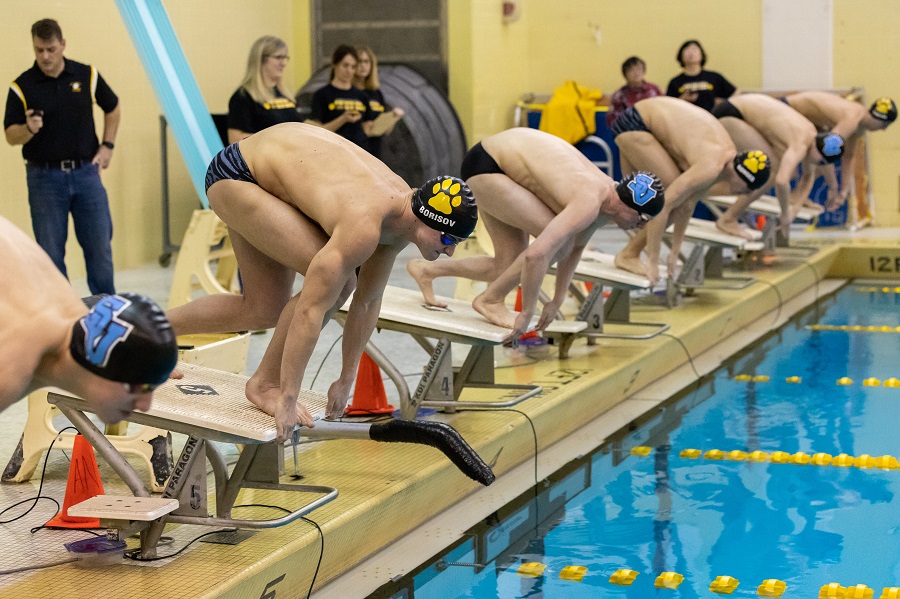 North Allegheny Tops Seneca Valley
The North Allegheny swim/dive team defeated the Seneca Valley Raiders in a sectional meet. The boys won by a score of 102 – 79 and the girls won by the score of 97 – 87.

The boys won every event except the 50 Free in their victory. The 200 Medley Relay team of Ricky Mihm, Jerry Chen, Branko Kosanovich, and Joel Songer started the boys off with a convincing win. Jack Wright continued the momentum by outswimming the field by over six seconds in the 200 Free. Chen won both the 200 IM as well as the 100 Breast. Mihm won the 100 Fly and also won the 100 Back. Josh Galecki won the 100 Free and John Ehling had about a 10 second advantage in his 500 Free win. Wright, Galecki, Tolik Borisov and Songer continued the winning by touching first in the 200 Free Relay. The 400 Free Relay team of Marko Kosanovich, Galecki, Mihm and Wright finished the night with their victory.

The girls 200 Medley Relay team of Torie Buerger, Olivia Kisow, Lila McGrath, and Olivia Krause got the girls started with their win. Molly Smyers then won the 200 Free and later in the meet won the 100 Free. Kisow won the 200 IM by .02 seconds over the second place Seneca Valley competitor. Quinn Frost won the 50 Free out touching teammate Mary Flavin in a close race. Buerger glided to victory in both the 100 Fly and the 100 Back. Flavin, Krause, Smyers, and Kisow won the 200 Free Relay. Smyers, Flavin, McGrath and Buerger finished the meet for the girls with their 400 Free Relay victory.

The girls divers were led by Maya Ennis' second place finish. The boys were led by Liam Cross' third place finish.

North Allegheny's will take on Mars on Thursday, Feb. 7 at North Allegheny. The meet begins at 6PM with the diving competition.