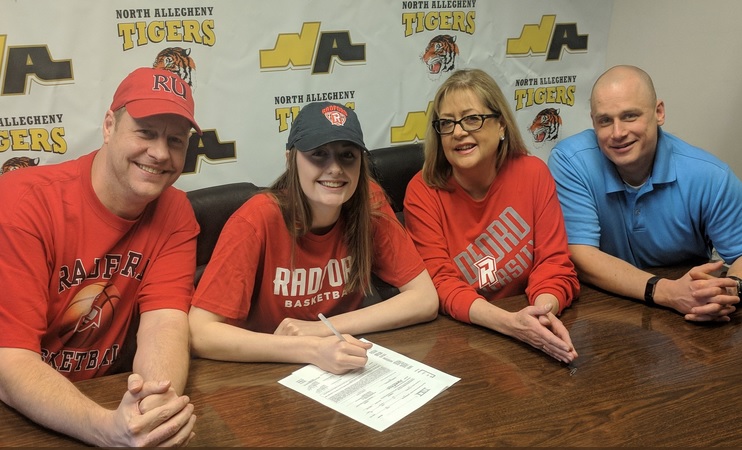 Piper Morningstar Picks Radford University For College Basketball
North Allegheny senior basketball player Piper Morningstar has signed her letter of intent to play college basketball at Division I Radford University in Virginia. A terrific all-around player for the Lady Tigers, Morningstar helped NA to 28-2 season, a WPIAL championship and an appearance in the state title game in Class 6A.
As a junior, Morningstar averaged nine points per game, third best on the team, and poured in 57 3-pointers at a 34-percent clip. She also hauled in 105 rebounds, made 14 blocks and dished out 63 assists.
Morningstar will be a great addition to the Radford University women's basketball team which posted a 24-9 season in 2016-2017. Radford reached the Big South Conference championship game and made an appearance in the WNIT tournament.
Morningstar hopes to study at Radford's College of Business and Economics while playing basketball for the Highlanders. Piper is the daughter of Darren and Kim Morningstar and has two sisters, Meg and Paige.