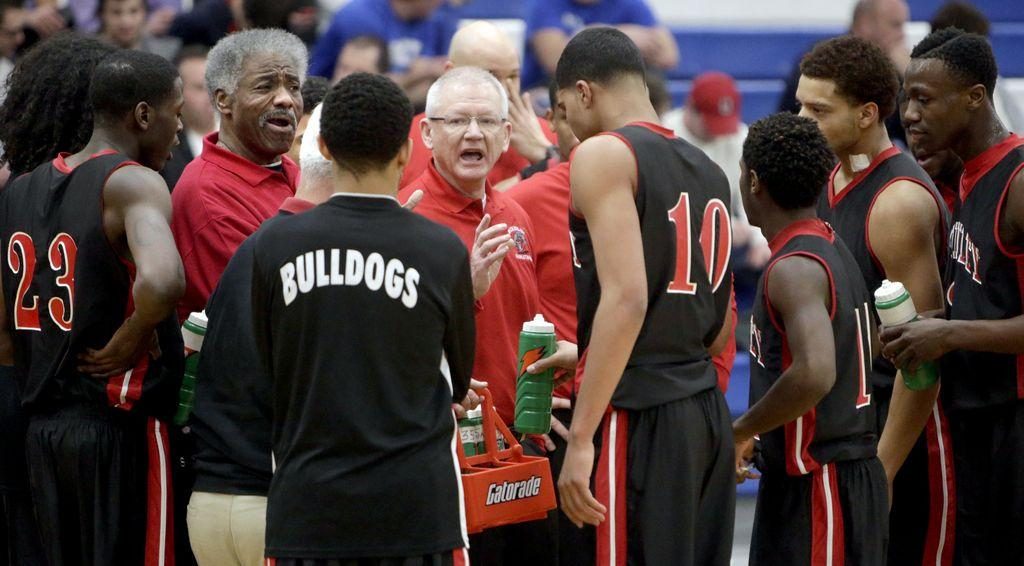 Q&A With New NA Boys' Basketball Coach Keith Noftz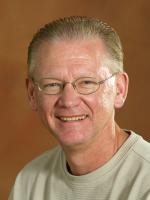 North Allegheny will embark in a new era of boys' basketball with the addition of head coach Keith Noftz. Noftz takes over for Dave DeGregorio, who resigned following 12 successful seasons at NA, going 232-76 with 11 playoff appearances. The Tigers new head coach brings with him over 35 years of coaching experience with an extensive background at the Division I college level. His most recent head coaching stop occurred from 2011-14, when he led Canton McKinley High School in Ohio.  In 2012, he guided the Bulldogs to the Ohio High School Elite Eight. (Click here for more on the background of Coach Noftz.)
The North Allegheny Sports Network had an opportunity to sit down with the Tigers new head coach for a get-to-know Q&A article. Thank you to Coach Noftz for taking the time to answer our questions.
Q – You have an extensive resume as a basketball coach at the high school and collegiate level. What attracted you to the boys' basketball opening at North Allegheny?
I always liked the city of Pittsburgh and back in the 90's spent some time in Pittsburgh working the Five Star basketball camp. I still remember my first trip into the city at night and going through the Fort Pitt tunnel.  It was a breathtaking experience.  I had no idea how nice Pittsburgh really was.  I was also aware of the reputation North Allegheny had both academically and in athletics and wanted the opportunity to coach at a place where athletics was important and expectations were high.
Q – Prior to North Allegheny you made five prior stops as a head basketball coach at the high school level and have amassed a tremendous amount of success, including an Ohio Elite Eight appearance with Canton McKinley High School. What have been some of your most memorable victories and/or seasons over the years? 
Two of my most memorable seasons as a high school coach were the 1986-87 season at Van Wert High School where we were 22-4,  ranked No. 1 in the state,  and advanced to the Ohio High School Final Four where we played in front of 14,000 people. It was the school's first trip to the Final four. The other most memorable season was the 2011-12 season at Canton McKinley High School. After getting off to a 4-7 start we won 14 straight games before losing in the Elite 8 to the eventual state champion Pickerington Central High School.
Q – Along with your exceptional amount of success as a high school coach, you also have served as the Top Assistant at Bowling Green University, University of Evansville and Central Michigan University. How does your experience as a collegiate coach benefit you as a head coach at the high school level?
I consider myself very fortunate to have worked under and have been on the staff with many outstanding coaches including Jim Larranaga, current head coach at the University of Miami and Dan Dakich, former head coach at Bowling Green State University and current ESPN college basketball analyst. Having the opportunity to interact with these coaches on a daily basis I learned a great deal about the game.  Scouting of opponents was a major responsibility for each coach on the staff and it gave me the opportunity to study alot of approaches to the game that can be implemented at the high school level.
Q – While at Bowling Green you recruited Keith McCloed, a star player who won the Mid-American Conference Player of the Year in 2002 before moving on to a four-year stint in the NBA. What was it like to coach a player like McCloed?
It was a pleasure coaching Keith McLeod at BGSU.  In 34 years of coaching he was the toughest most competitive player I head the opportunity to coach.  He was the hardest working most competitive player on the team and when your best player is your hardest worker good things happen.  He always had the will to win whether competing in a drill or running a sprint. Antonio Daniels was the most talented player I coached at Bowling Green and was the 4th pick of the 1997 NBA draft.
Q – After spending the last two seasons as an assistant coach at Stark County High School, were you getting "the itch" to become a head coach again when you learned of the North Allegheny opening?
Two years ago I had to retire from teaching in Ohio because of changes and cuts in the State Teachers Retirement System. I worked as an assistant to Larry Taylor at Massillon High School and former Penn State quarterback Todd Blackledge at North Canton Hoover High School. I was getting the itch to find a head coaching position and feel very fortunate that an opportunity to coach at an outstanding high school such as North Allegheny presented itself.
Q – Coming to North Allegheny, you arrive at a school that has high expectations regardless of the sport. How excited are you to coach at a high school that holds such a high standard in athletics as well as the classroom? 
North Allegheny has very high expectations both in the classroom and in athletics and that was part of what attracted me to the job.  I would not be interested  in a job that did not have high expectations and Bob Bozzuto is a tireless and very impressive leader for the athletic department at North Allegheny High School.  I had the opportunity to recruit throughout the country and NA has some of the best athletic facilities I have seen.
Q – You inherit a program that boasts many talented players, including guard Curtis Aiken who is receiving some Division I attention. What is your early impression of the players you'll be working with this season?
I do not look at this season as a rebuilding season and we will have very goals heading into the season.  I have been very impressed with our talent level and if we develop a good work ethic, improve our overall toughness, and get everyone  on the same page I think we will play with anyone on our schedule.
Q – Last season was a rare year in which the Tigers missed the postseason. What does the team need to do to return to the playoffs?
Make a commitment to the team and develop an outstanding work ethic.  HARD WORK WILL BEAT TALENT IF TALENT DOESN'T WORK HARD.
Q – You recently completed your move from Ohio to Western Pennsylvania. Are you settled in following your move? How do you like living in the Pittsburgh region?
I am finally settled in and very much looking forward to living in Pittsburgh.
Q – What do you enjoy most about being a boys' basketball coach?
The thing I enjoy most about being a basketball coach is helping kids develop and achieving their goals.  There is nothing more rewarding than hearing from a former player after their playing days are over and knowing that you have been a positive influence on their lives.
(Photo courtesy of Cantonrep.com.)