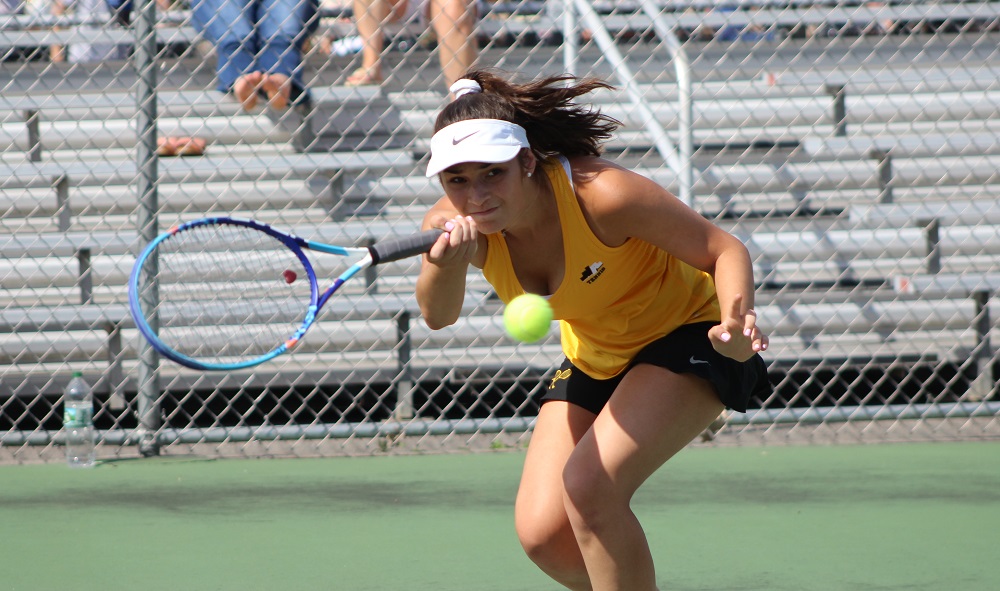 Reigning WPIAL Champs Edged By Upper St. Clair In Opener, 3-2
The reigning WPIAL Class AAA champions opened the 2019 season on Monday afternoon with a 3-2 loss at home to the Upper St. Clair Panthers. The contest was a rematch of last year's WPIAL quarterfinals.
North Allegheny received a pair of wins in singles play, one from senior captain Ella Sinciline and the other courtesy of junior Jenny Zhu. At No. 2 singles, Sinciline defeated Anna Rush by a 6-4, 6-4, decision. Zhu topped Shannon Zhov by a score of 6-4, 6-1.
The Tigers looked to bounce back on Tuesday with a home non-section match against Thomas Jefferson at 10:00 a.m.
Girls Tennis Summary vs. Upper St. Clair, 8-19-19
Match Summary

UPPER ST. CLAIR - 3
NORTH ALLEGHENY - 2
SINGLES
#1
Maggie Stief (USC) def. Nora Catanzarite (NA)
6-2, 6-0
#2
Ella Sinciline (NA) def. Anna Rush (USC)
6-4, 6-4
#3
Jenny Zhu (NA) def. Shannon Zhov (USC)
6-4, 6-1
DOUBLES
#1
Danni Gibbons/Gia Winseck (USC) def. Claire Shao/Claire Zheng (NA)
6-1, 6-2
#2
Hope Krawczyk/Laura Lund (USC) def. Abbey Swirsding/Emily Wincko (NA)
7-6 (7-2), 6-4