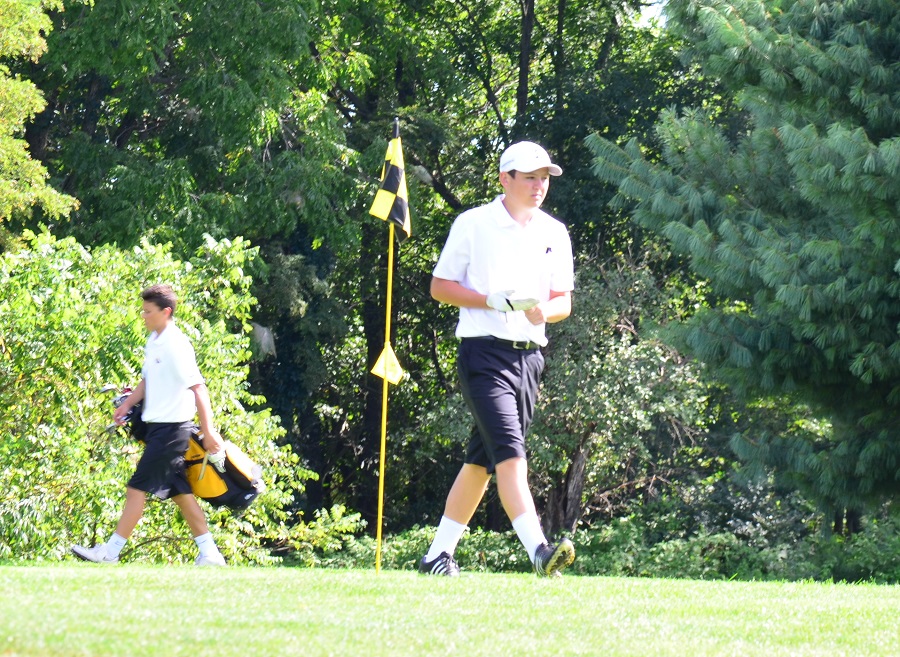 Shaler Hands NA Boys' Golf First Loss, 183-192
On a very warm and humid afternoon, the North Allegheny boys' golf team dropped its first match of the season on Tuesday in a 183-192 defeat to the Shaler Titans. Shaler was led by Mike Pearson and Tanner Gregoczyk who shot a 34 and 35, respectively.
North Allegheny was paced by junior Ryan Dougherty who scored a 35. Junior Pat Narduzzi followed with a 37. Senior Noah Wessel, junior David Mrazik, sophomore Luke Minskey all shot a 40, while Kyle Dewey rounded out the scorecard with a 41.
North Allegheny drops to 3-1 on the season and 1-1 in section play. The Tigers return to action today with a road section meet against Butler.
Boys Golf Summary vs. Shaler, 9-1-15
Match Summary

SHALER - 183
NORTH ALLEGHENY - 192
NORTH ALLEGHENY
SCORE
SHALER
SCORE
Ryan Dougherty
35
Tanner Grzegocyzk
35
Kyle Dewey
41*
Will Nichols
43
Noah Wessel
40
Mike Pearson
34
David Mrazik
40
John Romanowski
37
Luke Minsky
40
Nick Cauacini
38
Patrick Narduzzi
37
Bryce Fedak
38
TOTAL
192
183
Dillan Layman
35
Luke O'Donnell
38
Hayden Shimko
44
Adam Banfield
48