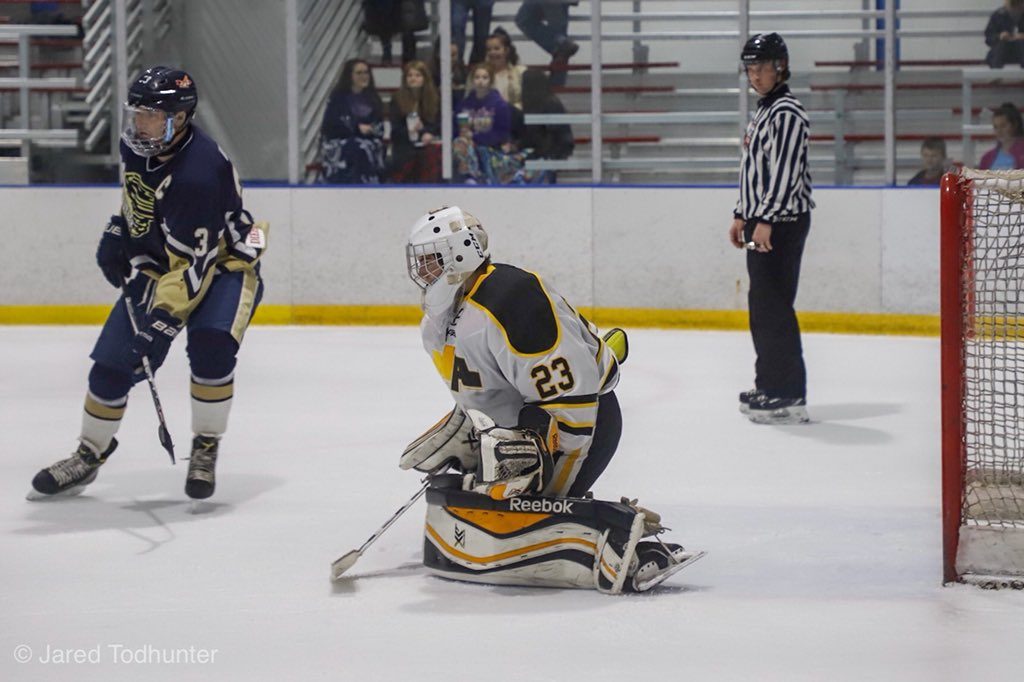 Six Tigers Named To PIHL All-Star Game
The PIHL Class AAA all-star game is slated for January 27 at the RMU Island Sports Center and North Allegheny will have six representatives at this year's all-star event.
Seniors Aaron Miller and Dylan Watkins, and junior Tyler Lamark have been selected at the forward position. Miller is the Tigers team leader in goals and points with eight and 14, respectively. Watkins is second on the squad with seven goals and Lamark has a team-best nine assists.
On defense, seniors Justin Symons and Tyler Duderstadt received all-star recognition, along with senior goalie Richard Karapandi. Karapandi leads Class AAA with a 1.70 GAA and has posted two shutouts this season. Thanks in part to the efforts of Symons, Duderstadt and Karapandi, the Tigers have yielded just 24 goals this season, the fewest in the classification.
The Class AAA all-star game is tabbed for 6:00 p.m. on January 27. For more information on the event and the entire list of all-star participants, click here.