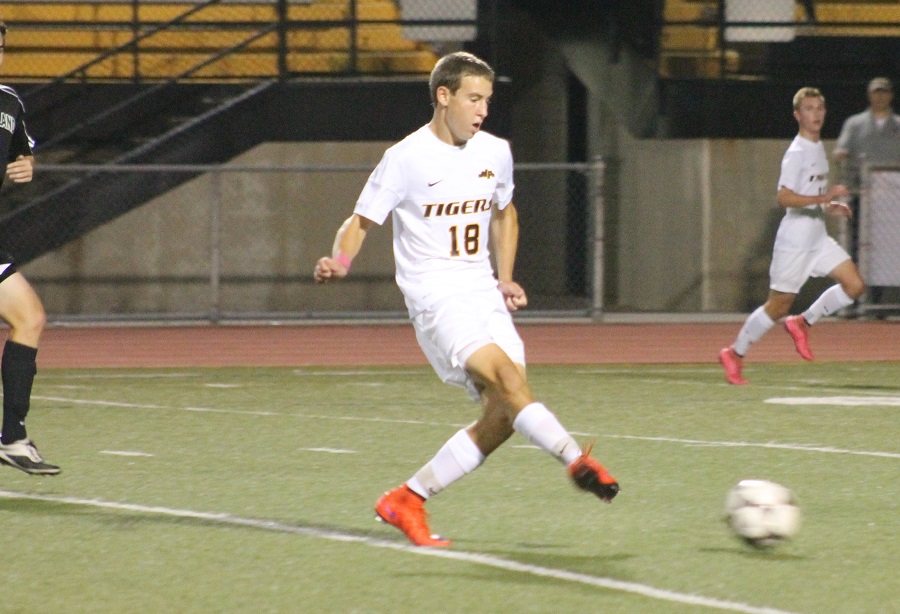 Soccer Pairings Released, NA Teams To Host First Round Games
The WPIAL playoff soccer pairings were released this afternoon and the NA boys' and girls' soccer teams will both be hosting first round playoff games. The NA boys' soccer team, the second place finishers in Section 2-AAA, have received a No. 3 seed and will take on the Kiski Area Cavaliers on Monday night at 8:00 pm. The Cavaliers finished in third place in Section 3-AAA with a 6-5-1 mark and 7-9-2 overall record. The Tigers are in the WPIAL playoffs for the sixth consecutive season and will be facing the Cavaliers in the post-season for the third time in that span. The previous two playoff meetings against Kiski, in 2011 and 2012, resulted in first round defeats.  However, North Allegheny opened the 2015 season with a thorough drubbing of Kiski, 6-1. The Tigers are led offensively by sophomore Josh Luchini and senior Michael Peters who have scored 12 and 10 goals, respectively. For a look at the Class AAA Boys' playoff brackets, click here.
The Lady Tigers, the co-champions from Section 2-AAA, garnered a No. 6 seed and will host the Mt. Lebanon Blue Devils on Saturday at 4:00 pm. The Blue Devils, who finished in second place in Section 5-AAA, ended the regular season 11-4-2 overall and with a 7-3 section record. North Allegheny is a talented group with three Division-I athletes, including Gabby Smychynsky (Coastal Carolina), Amanda Miller (Fordham) and Morgan Treser (Morehead State). The NA girls have not gone past the first round of the playoffs since 2011 when they reached the WPIAL semifinals and PIAA quarterfinals. For a look at the Class AAA Girls' playoff brackets, click here.
Both playoff games will be broadcast live via the internet on the North Allegheny Sports Network.