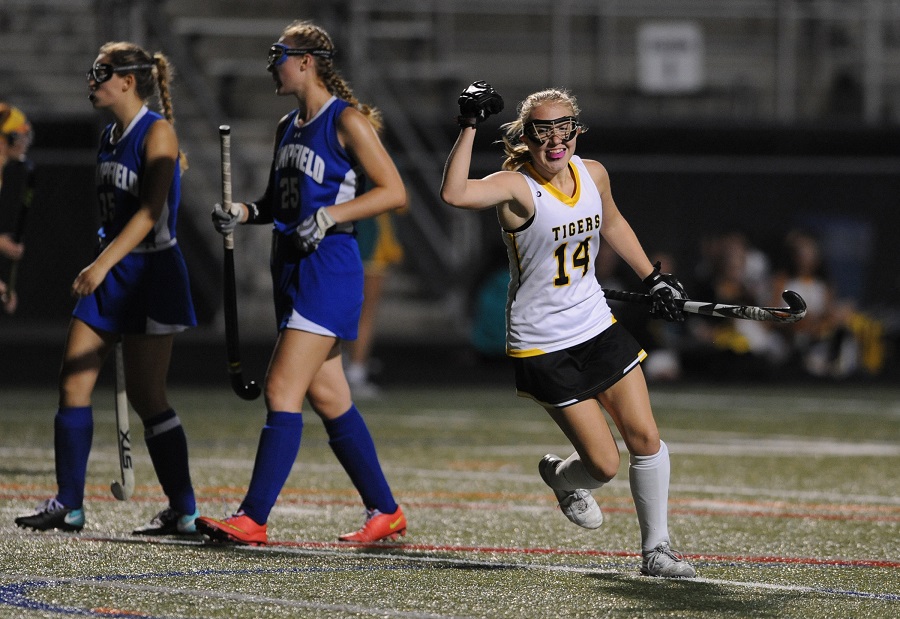 Student-Athlete Profile: Senior Forward Hailey Wachowiak
When North Allegheny senior Hailey Wachowiak first took up field hockey in seventh grade it was a natural fit.
"I clicked with the girls really quick and I also clicked with the sport," said Wachowiak. "I just came off of playing softball and I was fairly good at the quick, short burst of speed that you would need to run to a base."
Wachowiak's slow-pitch softball career in middle school was short-lived but her field hockey career was just getting started. In high school, Wachowiak spent her freshman season on the junior varsity team before being promoted to the varsity squad as a sophomore and chipped in with five goals in 2018.
Continuing to elevate her game, Wachowiak led the team in scoring with 16 goals her junior season and again led NA with 17 goals as a senior, earning back-to-back All-WPIAL recognition. The talented goal scorer took home second-team honors as a junior and first-team accolades following her senior campaign, something that is extra special to Wachowiak.
"I felt honored because I saw the other girls' (names) on the list. Marisa Hess and Maya DeNoma from NA are amazing players. I know from Pine-Richland, they had Ella Rottinghaus and Ava Loskoch who are absolutely amazing players and it felt good to have my name with them."
With over 30 goals over the last two seasons combined, Wachowiak has proven to be a prolific scorer in the WPIAL. However, setting up her teammates for goals is what pleases her the most.
"I'd rather assist on the game-winning goal. It's definitely a group effort. I do work my hardest to try take the ball up the field and I'll send it to the people I believe are open. The teamwork on our team is amazing."
During her three-year tenure on the varsity squad, North Allegheny reached the WPIAL playoffs all three years, including a trip to the WPIAL championship game and PIAA playoffs her sophomore year.
One of Wachowiak's favorite memories at North Allegheny occurred during the 2018 season when the Tigers knocked off the two-time defending WPIAL champion Fox Chapel Foxes, 1-0, in the Class AAA semifinals.
"When we beat Fox Chapel in the playoffs my sophomore year, that was probably my favorite win. We were very much the underdogs going into that game."
With her senior season in the books, Wachowiak will continue her field hockey career at Washington & Jefferson College. She has verbally committed to the Presidents and plans to sign her letter of intent in the coming weeks.
At W&J, Wachowiak will be reunited with former North Allegheny teammate and goalie, Rena Israel. Just two years ago, Israel and the nationally-ranked Presidents posted an 18-2 record, won the Empire Eight Conference title and reached the second round of the NCAA Division III tournament.
In the classroom, Wachowiak plans to major in Political Science at W&J and hopes one day to become a public prosecutor.