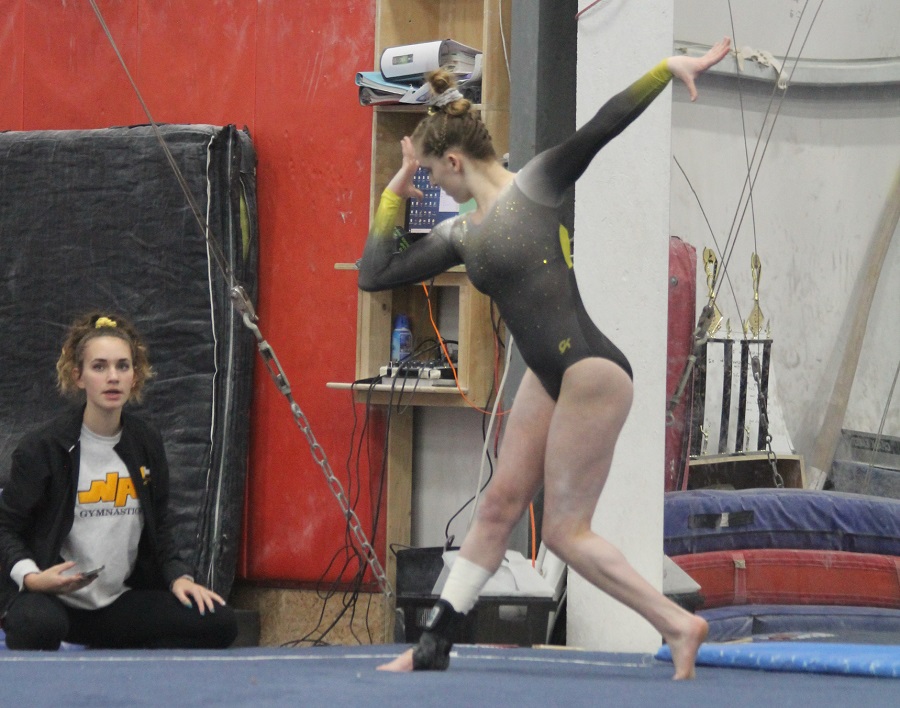 Student-Athlete Profile: Senior Kelsey O'Neill
Since birth, senior Kelsey O'Neill has displayed the ability to persevere. She, along with twin brother Colin, were born a month premature. At two-years old, doctors had suggested that O'Neill take up a sport to help build muscle tone. That's when her career in gymnastics was established.
"I really enjoyed gymnastics and it was really fun," said O'Neill. "I made a lot of memories and I made a lot of friends from participating in gymnastics."
Something that began as routine conditioning to gain strength soon turned into a passion for O'Neill. By the time she reached high school, O'Neill was already a contributing member to the varsity roster. As a freshman in 2017, O'Neill helped the NA gymnastics team to a fifth-place finish at the WPIAL championships by posting a team-best score of 9.0 in the vault event.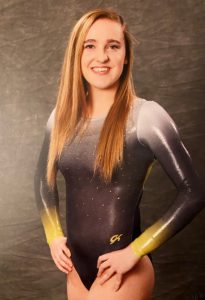 In gymnastics, athletes compete in the vault, bars, beam and floor competitions. O'Neill considers the vault to be her best event. Her career-best score in the vault came on Jan. 6, 2017 with a 9.55 at Baldwin.
Following the phenomenal freshman season, O'Neill was dealt a setback when she broke her foot in November of her sophomore year.
"I had to have two surgeries. The first surgery they had to put screws in place in order to repair broken metatarsals and the torn ligament. The second surgery, I had to get that all removed."
It was 10 months before O'Neill returned to action. Despite the layoff, it was a smooth transition upon her return.
"I was actually surprised. Going back to gymnastics, it never felt like I was out."
One of the older and more experienced gymnasts on the roster, O'Neill's proficiency in the vault helped North Allegheny to a third-place showing at the 2019 WPIAL championships.
The key to the vault, O'Neill says, is being fast and powerful. Those skills are sharpened in her other varsity sport at North Allegheny, track and field.
Last spring, O'Neill was a member of a North Allegheny girls' track and field team that finished third in the WPIAL. At the WPIAL semifinals on April 30, O'Neill took second place in the 200-meter dash. A week later at the WPIAL championship, O'Neill ran her fastest time in the 4×400 relay. O'Neill and her relay teammates clocked in at 4:11.10. While it wasn't good enough for a medal, O'Neill was proud of the effort.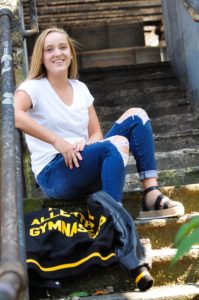 "I gave it my all and I tried my hardest. It felt really good to race that hard."
Coming from a family of champions, O'Neill's twin brother, Colin, is a defenseman on the North Allegheny ice hockey team, which won the Class AAA Penguins Cup title last season. He recorded two goals and an assist, while providing rock solid defense for a unit that allowed the fewest goals in Class AAA.
Due to outside factors, O'Neill was denied the opportunity to participate in either gymnastics or track in her senior year at North Allegheny. Injuries to fellow teammates trimmed the NA gymnastics roster too thin to compete and COVID-19 brought the spring sports season to a halt.
With her innate ability to overcome adversity, O'Neill will take her academic career to Ball State University, where she hopes to walk-on to the BSU track and field team. O'Neill plans to major in Elementary Education.