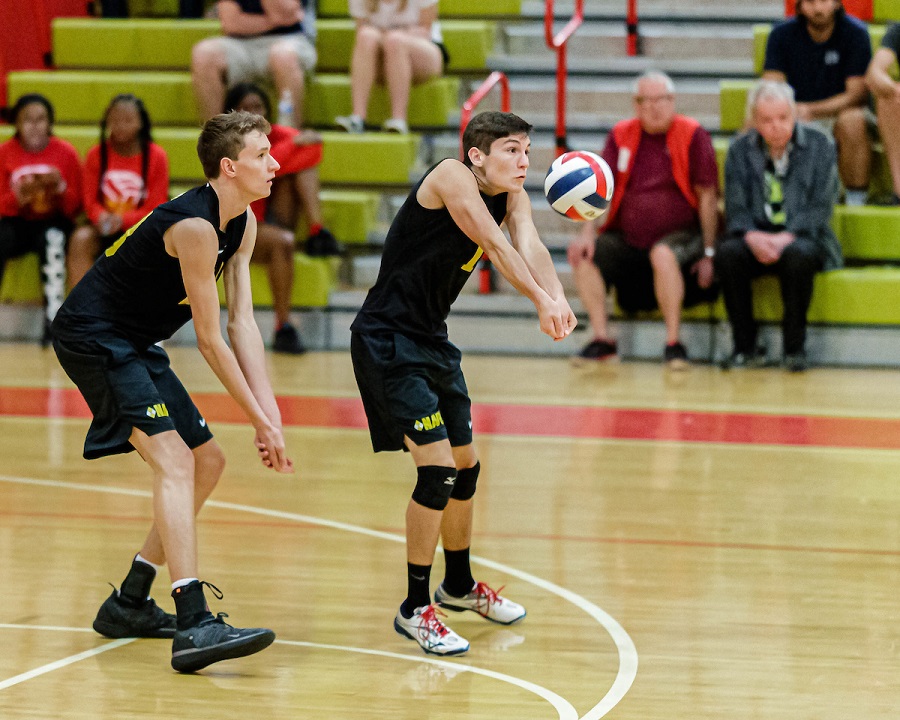 Student-Athlete Profile: Senior Kyle Davies
North Allegheny senior Kyle Davies grew up playing just about every sport imaginable. However, with two older sisters that both played volleyball at North Allegheny, there was little doubt as to what sport he'd ultimately choose.
"Kyle has been around North Allegheny volleyball since he was born, watching his sister Cara play and then his sister Kelsey play for NAVB," said North Allegheny head coach Dan Schall. "He has grown up around a ball and has grown into an exceptional player and young man."
Cara Davies (Class of 2005) was a 5'4" setter for the North Allegheny girls' volleyball team and Kelsey Davies (Class of 2010) was a 5'6" defensive specialist and part of the Lady Tigers' WPIAL championship team in 2008.
"I never got to see (Cara) play because I was so young at the time but I remember going to all of Kelsey's games and she definitely helped inspire my love for the game," said Kyle Davies. "She would pepper with me and we would work on technique since I was six or seven-years old."
Having developed a meticulous attention for detail at a young age, Davies grew into one of North Allegheny's most reliable defensive players during his varsity career.
"I spend a lot of time each day working on technique in serve and passing, and I still do even though we're technically not in season right now," said Davies.
With the Tigers coming off a state championship in 2018, Davies wasn't certain that he would earn a starting role entering his junior year because of NA's depth and talent in the senior class. Through his hard work and determination, Davies not only was a starting defensive specialist but he finished fourth on the team with 110 digs.
With the assistance of Davies' athleticism on defense, North Allegheny rolled to a third straight WPIAL title and second consecutive PIAA crown, closing out the 2019 campaign with a dominant 3-0 sweep over Central York.
"Kyle played a vital role on last year's WPIAL and PIAA championship team," coach Schall.  "As a defensive specialist, he provided stability as a passer; his serve tore opponents apart and was responsible for so many key points in our playoff run."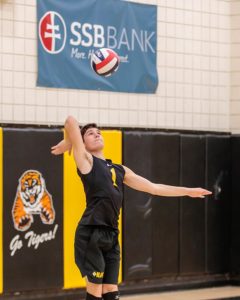 While the 5'11" defensive standout has shared his  love and passion for volleyball with his older sisters, the bond Davies has created with his teammates goes beyond simply wearing the same colored jersey.
"Our (team) mantra is 'The Family' and it really is because I feel like I'm on the court with, not just my best friends, but also my brothers," said Davies. "It's really amazing to play for a team that has that togetherness, but also being so successful while we do it, it's something great to experience."
Beyond the court, Davies volunteers with the National Honor Society and has assisted with the girls' volleyball team. He also sings with the North Allegheny Choir and North Allegheny Chamber Choir.
Next year, Davis will attend Ohio State University to pursue a degree in Biology with a Pre-Med track. He hopes to walk-on to the OSU men's volleyball team or play club volleyball. Davies also plans to serve as a team manager for the Buckeyes women's volleyball team.