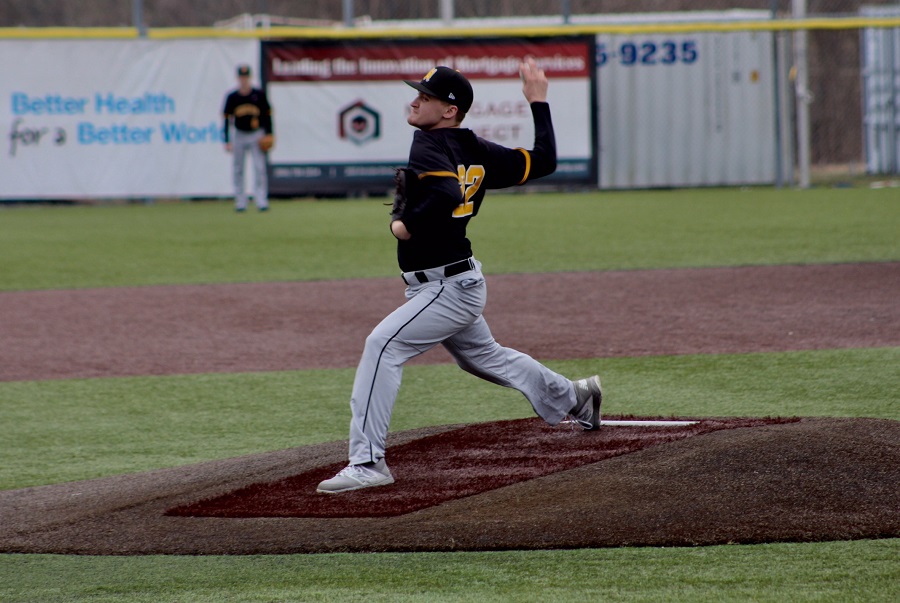 Student-Athlete Profile: Senior RHP Conor McSparran
Born into a family with a great love for baseball, it didn't take long for senior Conor McSparran to gain an interest in the sport.
"Baseball was something that always ran through my family," said McSparran. "I started playing T-Ball when I was five-years old and ever since then its been a huge part of my life year-round."
McSparran's paternal grandfather, Lloyd McSparran, played club baseball at Penn State University and his father, Scott, took to the diamond at Radford (VA) High School and Harbor Creek High School near Erie. Immersed in baseball thanks to his family, McSparran immediately picked up the nuances of the sport.
Climbing through the ranks in the North Allegheny baseball program, McSparran spent his rookie season on the freshman team and advanced to the JV squad as a sophomore. However, a knee injury sustained in a midseason game against Seneca Valley cut short his season.
"I had to go to physical therapy for two months to recover and it caused me to miss the rest of the year, unfortunately."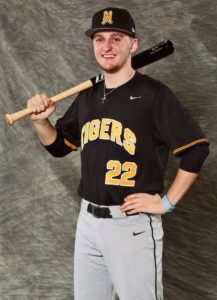 Fully healthy heading into his junior year at North Allegheny, McSparran ascended to the varsity roster for the 2019 season. With a veteran pitching staff with several Divison I recruits already in place, it was difficult for the right-hander to find innings. But when he did, McSparran gave everyone a glimpse of what he can do.
In his first varsity appearance on March 28, 2019, McSparran stymied the reigning Class 6A champion Canon-McMillan Big Macs at Wild Things Park.
"I was nervous because it was my first time going out there. Coach (Andrew) Heck pointed at me and said to warm up. I threw the ball well but I just remember being out there with some butterflies in my stomach for sure."
Despite the early jitters, McSparran dazzled in his varsity debut. Entering the game with a 4-2 lead in the fifth inning, he silenced the Big Macs with three scoreless innings and struck out three batters for his first career save.
"Canon-McMillan had a lot of power in their offense. It felt really good to go out there and show that I can compete and to shut them down. It showed that I belong at the varsity level."
With confidence swelling after his appearance against Canon-McMillan, McSparran finished the year with a pair of saves in four appearances, working 5.2 innings with a 2.57 ERA.
Following the 2019 season, McSparran was anticipating being a part of the NA starting rotation for his senior year. Unfortunately, due to COVID-19, he didn't get the chance. Undeterred by the disappointment of a lost spring, McSparran continued his workouts in the interim.
"I've been lifting about four-to-five times a week. Along with that, I've been long-tossing about three-to-four times per week."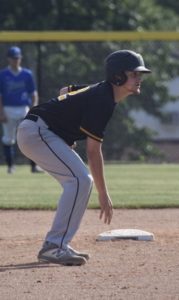 Next season, McSparran will continue his baseball career at the collegiate level and will play for Alderson Broaddus University, a Division II program in West Virginia.
In advance of his freshman season with the Battlers, McSparran will prepare for his collegiate debut by taking the mound in the Youngstown B League this summer, playing alongside NA teammate Kevin Schott.
"To know that I'm going to be able to throw in a game again – I'm super excited for it. I'm even more excited because I feel like my game has improved the most over this past year in terms of increasing strength, increasing velocity and developing my pitches more."
McSparran owns a traditional pitching repertoire of a fastball, curveball and change-up. His two-seam fastball sits in the mid-80's and tops out at 89 mph. McSparran is in the midst of developing a slider as well.
At Alderson Brouddus, McSparran plans to major in Exercise Science.