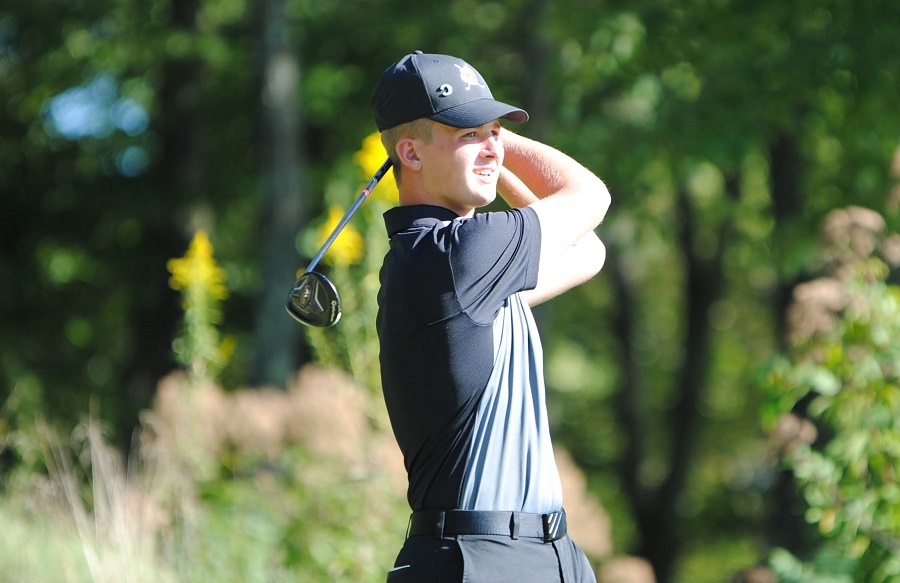 Student-Athlete Profile: Senior Scott Fitzgerald
From the time North Allegheny senior Scott Fitzgerald began to seriously play golf in eighth grade, he immediately loved the sport. Like a good game of solitaire, what Fitzgerald appreciates most is the singleness of purpose that golf brings.
"Whenever we're in team play you want to rely on your teammates but it's all on you when you're out there," said Fitzgerald. "You have to be able to make your own decisions and play to your best ability."
Fitzgerald brought his solo act to the North Allegheny boys' golf team in 2016 and was one of NA's top two players on the JV roster his freshman season. As a sophomore, Fitzgerald had already earned a spot on the varsity roster and qualified for the WPIAL individual semifinals in his first try. He shot a 76 at the WPIAL qualifier at Cranberry Highlands.
Primed and ready for a strong junior season in 2018, Fitzgerald began the season in spectacular fashion. At team tryouts in August, Fitzgerald easily made the varsity roster but in doing so achieved something most golfer's only dream about. On the 15th hole at Lakevue North Golf Course, a par-five, Fitzgerald shot a 3-under par.
"I kind of blew my drive off to the right a little bit but I had 210 yards in. I could see the flag but I couldn't see the hole or anything. I took my four iron and just ripped it. I looked at the guys up on the tee box and they started screaming because it went in. I was shaking with excitement, it was crazy."
Fitzgerald's albatross to begin the year catapulted him to a big junior season that saw him once again reach the WPIAL individual semifinals. He was also the only member of the team to score in every match that NA competed in throughout the season.
Continuing that momentum into his senior year, Fitzgerald closed out his North Allegheny career another strong campaign in 2019. At the WPIAL qualifier on Sept. 16 at Hiland Golf Course, Fitzgerald took third place by shooting a 77 and easily advanced to the WPIAL semifinals.
"It was a good day. I started off on the front nine really solid. On the back nine I started to struggle a little bit and I knew I better get it together real fast. I was on the 16th hole and I needed to make a long putt. I drove a 30-footer and I kept on pushing through and made the cut."
A week later at Willowbrook Country Club, Fitzgerald played through a troublesome wrist injury and still almost made the cut. He shot an 87 and fell narrowly short of qualifying for the WPIAL individual finals.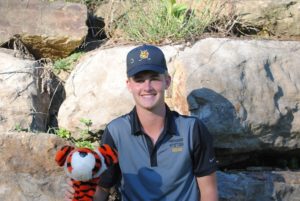 By seasons end, Fitzgerald was named the North Allegheny Team MVP for his fabulous performance. Along with his postseason accolades, the 2019 season was extra special for Fitzgerald as his younger cousin, Dylan Fitzgerald, was also a member of the NA varsity roster.
Not only the leader of the NA golf team, Fitzgerald also spent some time on the court for the North Allegheny boys' volleyball team. He played volleyball as a freshman and then stepped aside the last two years to focus on golf. With his senior golf season behind him, Fitzgerald was planning to return to volleyball this spring as one of the team's setters before the season was canceled due to COVID-19.
Next season, Fitzgerald will look to continue his success on the links at John Carroll University.
"It's a good fit for me. They have a really good program and it's not too far from home. They have a great coaching staff and great players on the team."
Fitzgerald plans to major in Finance at JCU.