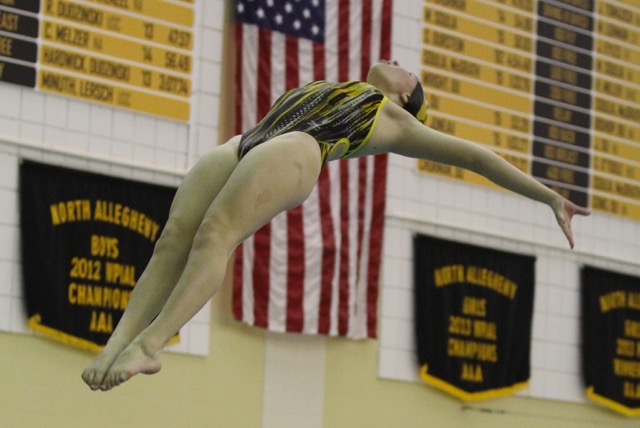 Tiger Divers Impress At NA Diving Invitational
North Allegheny hosted the NA Diving Invitational on Saturday and the Tigers had several outstanding performances. Highlighting the day was junior Nathan Ziegler who took first place in the Boys 1M Dive with a score of 187.85. Ziegler's score earned him six points and a spot at the WPIAL Championship meet.
Finishing narrowly behind Ziegler was Dennis Knepp who took second place with a score of 141.35. In the Girls 1M Dive, Morgan Rutan grabbed first place with a score of 200.20. North Allegheny's Eliza Gaber, Aliana Kim, and Alaina Oberle took third, fourth and fifth place, respectively. For a complete look at the scores from the NA Diving Invitational, click here.
The North Allegheny swimming and diving team will return to the pool on Thursday for a home meet with Moon. Start time is set for 6:00 pm.