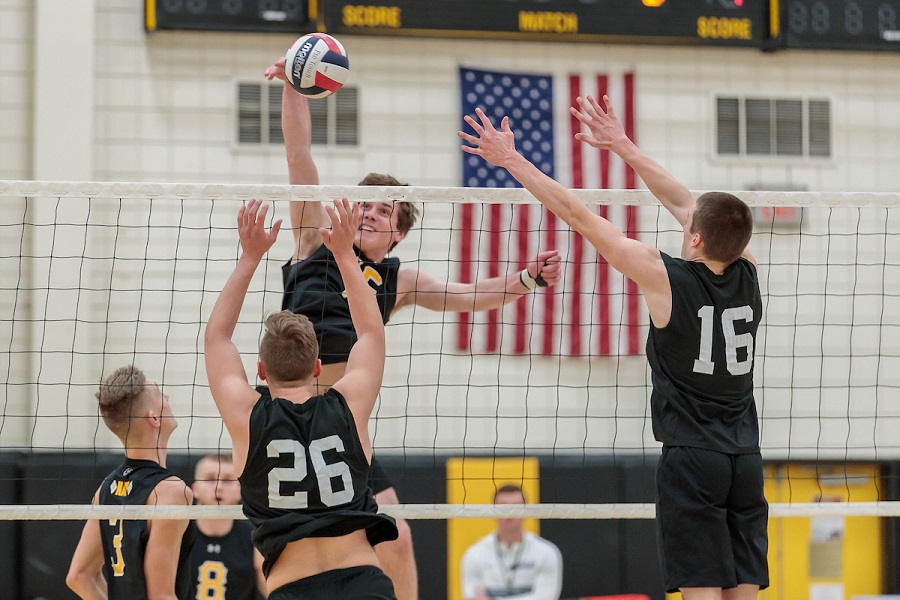 Tiger Volleyballers Take 2nd Place At NA Invitational
Some of the best teams in Pennsylvania congregated at North Allegheny High School on Saturday for the annual NA Invitational. The host Tigers, the top-ranked team in Class AAA according the preseason PVCA state volleyball poll, reached the tournament finals and took second place. Ambridge, a perennial power in Class AA, defeated the Tigers in the tournament title tilt by a narrow 25-23 decision.
North Allegheny finished second in pool play behind the reigning PIAA Class AAA champions, Central York, with a 5-3 record. For Pool G results, click here.
Advancing to the tournament quarterfinals, the Tigers topped section rival Seneca Valley and followed that up with a triumph over Manheim Central in the semifinals. Manheim Central entered the season as the No. 1-ranked team in Class AA in the PVCA poll. For a tournament bracket and results, click here.
Leading the way for North Allegheny at the invitational was Penn State commit Canyon Tuman who belted out a team-high 65 kills and posted 10 blocks. Also clogging up the middle of the net was Jeremiah Zemet with 10 blocks of his own. Saint Francis University commit and senior setter A.J. Schmidt tallied 124 assists and nine aces to pace the Tigers in both categories. Defensively, Josh Bachinsky notched a team-best 26 digs, followed by Schmidt who had 24 digs.
North Allegheny will open the Section 1-AAA schedule on Tuesday night with a home date with Shaler Titans. The contest will be broadcast live via the internet on the North Allegheny Sports Network.
JV Update: NA beat Shaler in the tournament championship, 25-16.