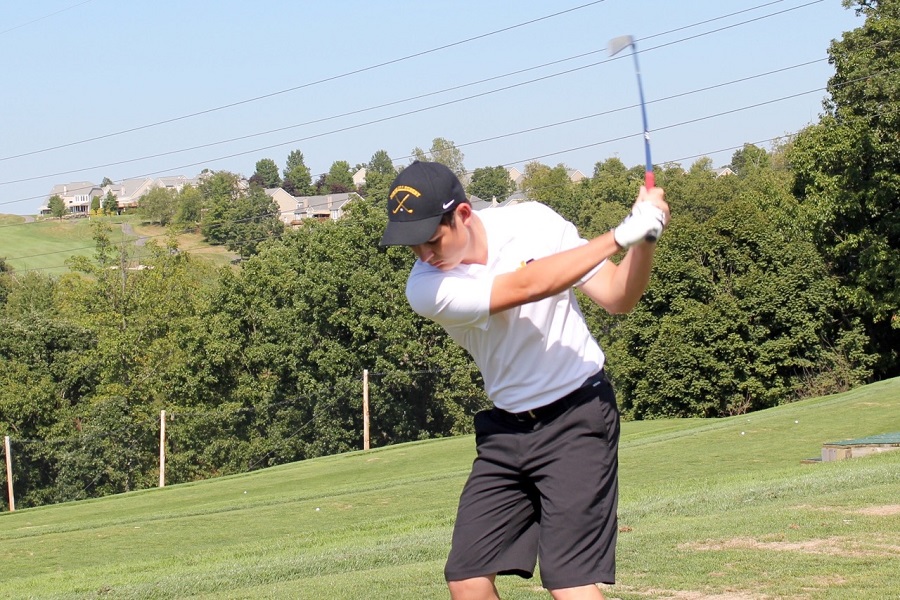 Tigers Atone For Early Season Loss To Shaler, Top Titans, 190-197
On a perfect evening at Diamond Run, the Shaler Titans entered the day looking for a season sweep against North Allegheny, but the Tigers had other plans and claimed a 190-197 victory to split the series with their section foe. North Allegheny was again paced by junior Ryan Dougherty who delivered with a 35. The Tigers received additional support from sophomore Luke Minsky who shot a 37 and senior Noah Wessel who followed with a 38. NA received a pair of 40's from David Mrazik and Pat Narduzzi, while Kyle Dewey wrapped up the scoring with a 42. Shaler was led by Mike Pearson who shot a 36.
The win vaults to the Tigers to 7-3 overall and 5-2 in section play. North Allegheny hosts Butler on Thursday at 3:30 pm.
Boys Golf Summary vs. Shaler, 9-16-15
Match Summary

NORTH ALLEGHENY - 190
SHALER - 197
NORTH ALLEGHENY
SCORE
SHALER
SCORE
Ryan Dougherty
35
John Rascott
41
Kyle Dewey
42*
Tanner Grzegorczyk
37
David Mrazik
40
Nick Cavacini
42*
Noah Wessel
38
Bryce Fedak
41
Luke Minsky
37
Will Nichols
42
Pat Narduzzi
40
Mike Pearson
36
TOTAL
185
193
Dillan Layman
38
Luke O'Donnell
40
Haden Shimko
44
Adam Banfield
51