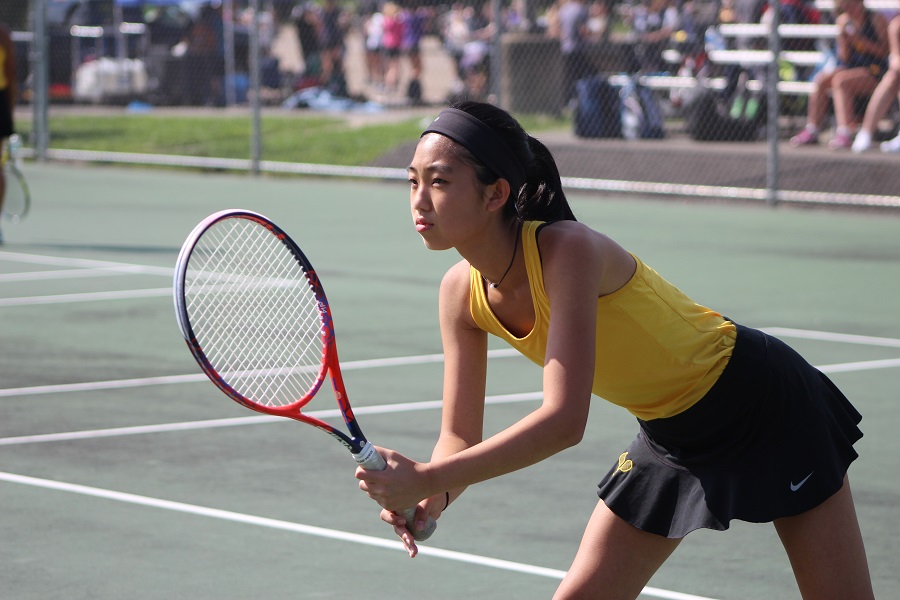 Tigers Bounce Back To Best Jaguars, 5-0
The North Allegheny girls' tennis team bounced back from its season-opening loss with a whitewash of the Thomas Jefferson Jaguars on Tuesday, 5-0.
The Tigers rolled through singles play, including a pair of 6-0, 6-0, victories by freshman Nora Catanzarite and senior Ella Sinciline. Junior Jenny Zhu collected a 6-2, 6-2, triumph over Cathryn Rossi at No. 3 singles.
It was an equally successful day for the NA doubles pairings. Junior Claire Shao and sophomore Claire Zheng posted a 6-1, 6-0, win over Katie Sonnett and Cassidy Como at No. 1 doubles. The No. 2 freshman duo of Emily Wincko and Abbey Swirsding also achieved a 6-1, 6-0, decision by besting Sidney O'Connell and Abby Dominick.
North Allegheny improves to 1-1 on the season following the non-section win. The Tigers visit Latrobe on Wednesday at 3:00 p.m.
Girls Tennis Summary vs. Thomas Jefferson, 8-20-19
Match Summary

NORTH ALLEGHENY - 5
THOMAS JEFFERSON - 0
SINGLES
#1
Nora Catanzarite (NA) def. Christine Rossi (TJ)
6-0, 6-0
#2
Ella Sinciline (NA) def. Shannon Day (TJ)
6-0, 6-0
#3
Jenny Zhu (NA) def. Cathryn Rossi (TJ)
6-2, 6-2
DOUBLES
#1
Claire Shao/Claire Zheng (NA) def. Katie Sonnett/Cassidy Como (TJ)
6-1, 6-0
#2
Abbey Swirsding/Emily Wincko (NA) def. Sidney O'Connell/Abby Dominick (TJ)
6-1, 6-0