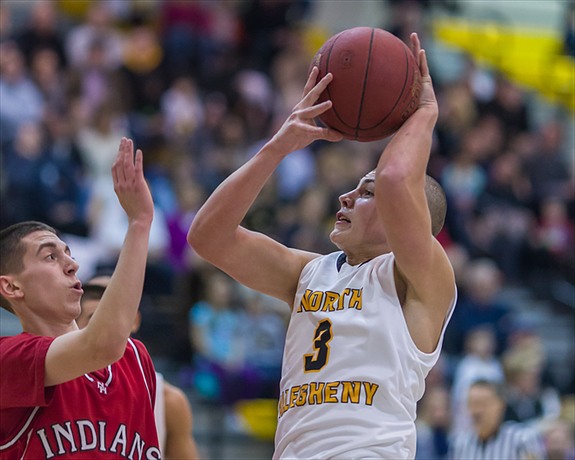 NA Boys' Clinch Playoff Berth With Win Over Raiders, 80-65
The North Allegheny Tigers clinched a playoff spot out of Section 3-AAAA on Friday night with an 80-65 victory over the Seneca Valley Raiders in the MSA Sports & Quad-A Conference Boys Basketball Game of the Week. The Tigers jumped to a 43-26 lead by halftime and held off the Raiders comeback efforts in the second half for their 10th consecutive victory over Seneca Valley. The Raiders, who are also vying for a playoff position in the section, trimmed their deficit to single digits twice but could come no closer than within seven points of the Tigers in the second half.
For the full recap, go to quadasports.com or click here.