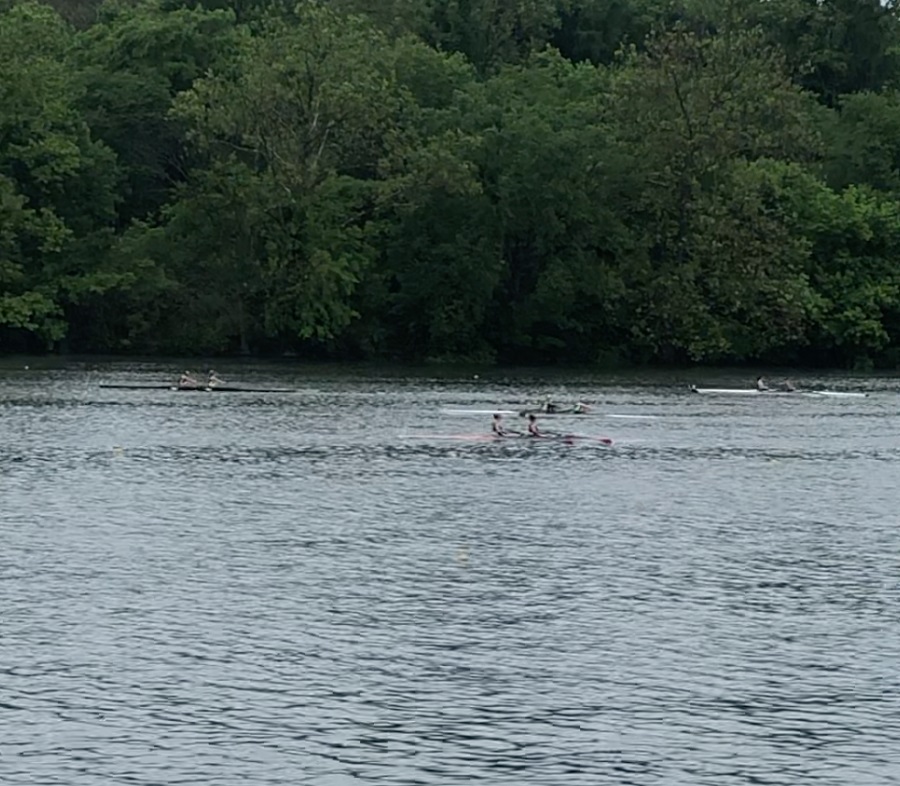 Tigers Compete At SRAA National Championships
North Allegheny Rowing traveled to Philadelphia PA once again 5/28 & 29 to compete in the Scholastic Rowing Association of America National Championships regatta, The Tigers qualified this year in the Girls Varsity Lwt 2x and Girls Varsity 4x.
Friday's heats started for the team with the Girls Varsity 4x composed of Alexandra Junko, Tabo Mkandawire, Mirae Choe, and Ashley Zeman. The lineup faced the top scholastic quads in the country and posted a solid time of 5:30.5, missing out on a spot in the grand final and finishing 8th overall. Later that day the Girls Lwt 2x of Charlotte Bentrim and Rachel Lessure showcased their signature breakneck starting sequence and secured a 3rd place finish in Lane 1 for Saturday Grand Final.
After a solid night of rain, sadly the river conditions became unsafe mid-morning Saturday, and the LWT 2xs Grand Final was canceled. Bentrim and Lessure's time from Friday placed them 6th in the field.