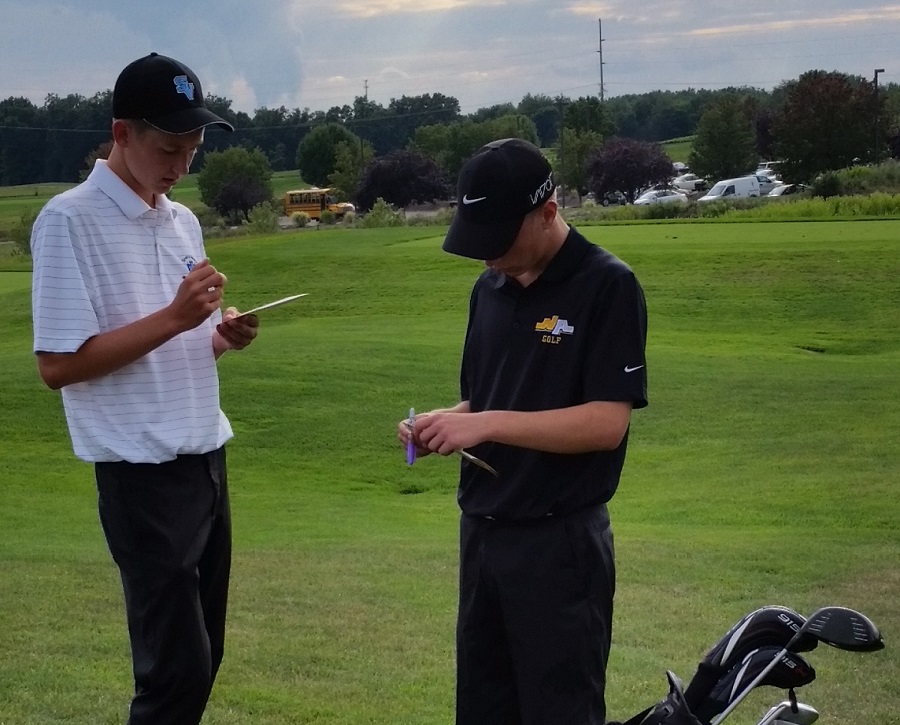 Tigers Defeat North Hills For Section Win
The North Allegheny boys' golf team returned to Shannopin on Monday to take on the Indians of North Hills and secured a section win, 200-221, after being rained out last week. Paced by senior Noah Wessel's 38, and junior Kyle Dewey's 39, the Tigers cruised to the victory. NA received 41's from Pat Narduzzo, Ryan Dougherty and Like Minsky. David Mrazik rounded out the scoring with a 42.
With the win, the Tigers improve to 5-3 overall and 3-2 in section play. North Allegheny takes on section rival Seneca Valley at home on Tuesday.
Boys Golf Summary vs. North Hills, 9-14-15
Match Summary

NORTH ALLEGHENY - 200
NORTH HILLS - 221
NORTH ALLEGHENY
SCORE
NORTH HILLS
SCORE
Noah Wessel
38
Jonny Stuckert
40
Pat Narduzzi
41
Nick Smith
41
Luke Minsky
41
Andrew Poulpuskas
45
Kyle Dewey
39
Austin Babiak
54*
Ryan Dougherty
41
Jesse Stuckert
45
David Mrazik
42*
Tim Brown
50
TOTAL
200
221
Dillan Layman
38
Rayman Buehler
56
Haden Shimko
46
Adam Smith
52